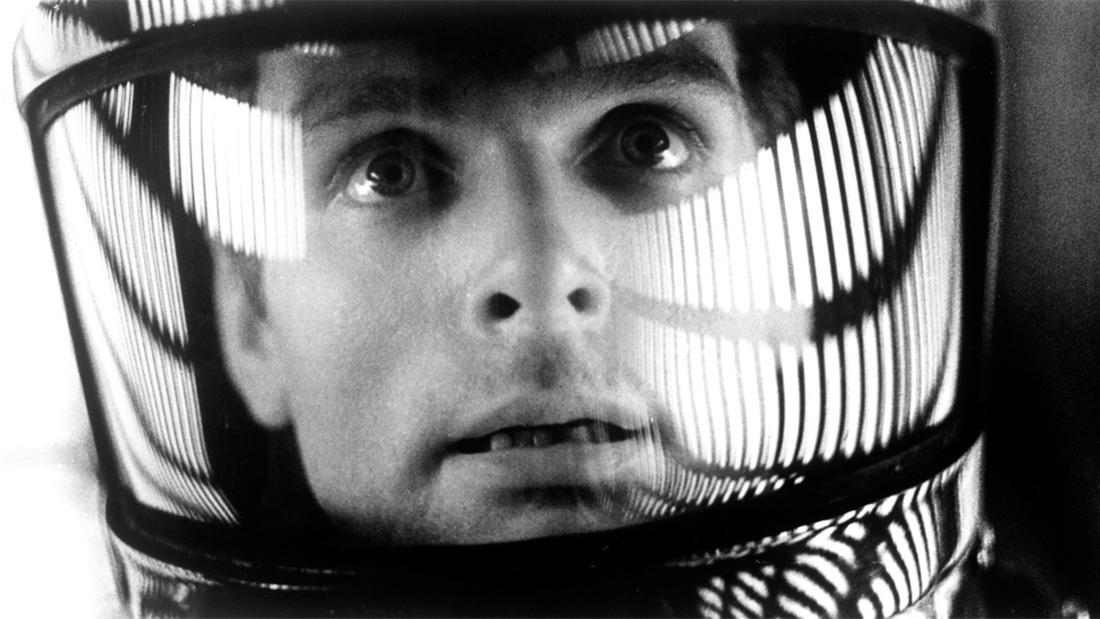 2016
with
Dr. Leslie Shore
Independent Scholar and Lecturer
2001: A Space Odyssey—

Aliens and Existentialism
Program Description
A discussion of existentialism, human evolution, technology, artificial intelligence, and extraterrestrial life.
Film Synopsis
Humanity finds a mysterious, obviously artificial object buried beneath the Lunar surface and, with the intelligent computer HAL 9000, sets off on a quest.
Dr. Dave Bowman (Keir Dullea) and other astronauts are sent on a mission to discover the origin of a mysterious monolith discovered beneath the Lunar surface. As the team heads toward Jupiter, their ship's computer system, HAL, begins to display increasingly strange behavior, leading to a tense showdown between man and machine that results in a mind-bending trek through space and time. Director Stanley Kubrick's adaptation of Arthur C. Clarke's best-selling book is a landmark production, perhaps the most respected science-fiction film of all time. The groundbreaking special effects and trippy visuals offer a mix of imagination and science, and the film itself serves as a profound commentary on man's relation to machines, the universe, and life itself.
About the Speaker
Dr. Leslie Shore is an independent scholar and lecturer based in Olympia, Washington. Dr. Shore is a 1982 graduate of Central Washington University in broadcast communications with a minor in psychology. While at CWU, Leslie anchored the campus TV news show, managed the radio station, wrote for the newspaper, and served on the faculty awards committee as student body drama judge. An award-winning journalist, she spent nearly two decades as a TV news anchor, reporter, and producer in Washington State. One series that garnered professional honors featured Washoe and her family at the CWU Chimpanzee and Human Communication Institute. Later, Dr. Shore published a century-old community newspaper for five years in the Puget Sound. Pursuing her love of story and film, she has written several features, one of which was under consideration by USA Films and Home Box Office, HBO. A passionate advocate for the arts and humanities, Dr. Shore served as Arts Commissioner for Pierce County and founded a writing scholarship in her great-grandmother's name at her high school alma mater. In 2005, Leslie's shadowbox essay on birth loss was featured at the annual Arts Walk, Olympia Arts Council. She received her PhD in mythological studies from the Pacifica Graduate Institute.