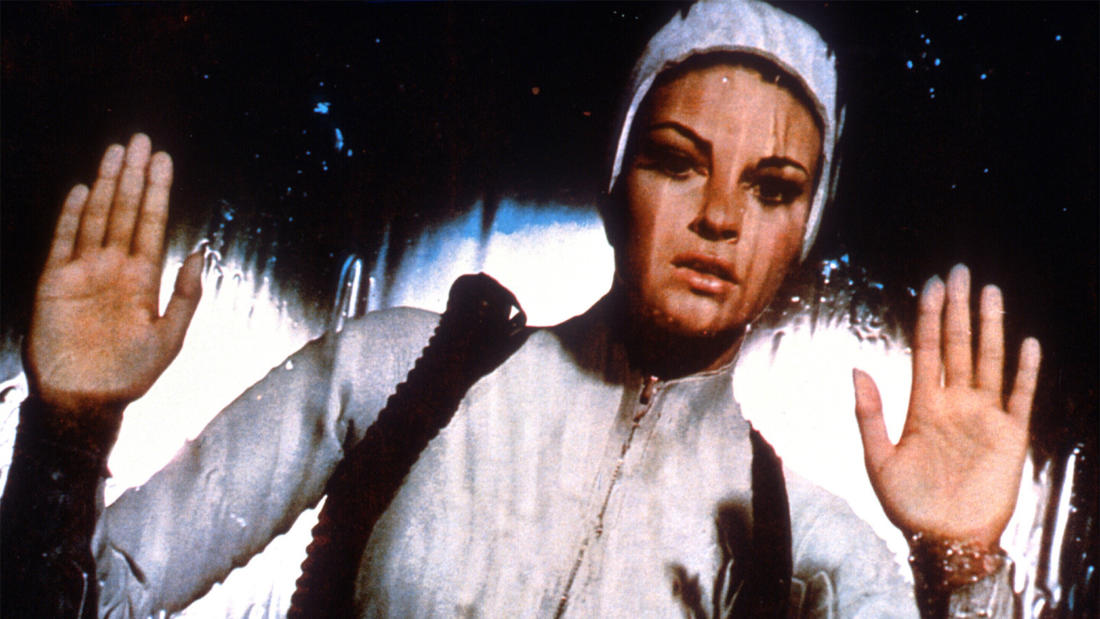 2016
with
Dr. Elizabeth Wheeler
Bioengineer, Lawrence Livermore National Laboratory
and
Dr. Monica Moya
Bioengineer, Lawrence Livermore National Laboratory
Fantastic Voyage—

Human Physiology in the Palm of Your Hand
Program Description
A discussion of human physiology.
Film Synopsis
A scientist is nearly assassinated. In order to save him, a submarine is shrunken to microscopic size and injected into his bloodstream with a small crew.
The brilliant scientist Jan Benes (Jean Del Val) develops a way to shrink humans and other objects for brief periods of time. Working in the Soviet Union, Benes escapes from behind the Iron Curtain with the help of CIA agent Grant (Stephen Boyd), but is attacked en route. In order to save the scientist, who has developed a blood clot in his brain, a team of Americans in a nuclear submarine is shrunk and injected into Benes's body. They have a finite period of time to fix the clot and get out before the miniaturization wears off.
About the Speaker
Dr. Elizabeth Wheeler is a group leader in the Lawrence Livermore National Laboratory Materials Engineering Division, a career she began after receiving her PhD in chemical engineering from Sanford University.

Dr. Monica Moya is a biomedical engineer and researcher. A former National Institutes of Health fellow, she is now the principal investigator of 3D bioprinting at Lawrence Livermore National Laboratory.