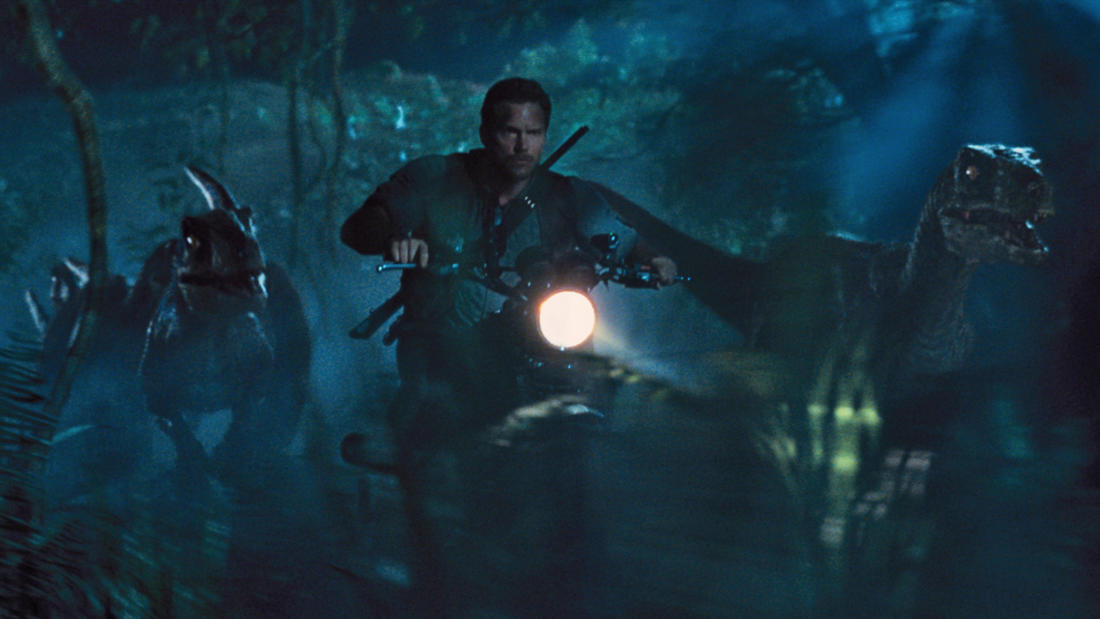 2016
with
Jack Horner
Paleontologist
Jurassic World—

Indominus Rex: Fact & Fiction of Genetically Engineered Dinosaurs
Program Description
An inside look at the real science behind designing genetically modified hybrid dinosaurs.
Film Synopsis
A new theme park is built on the original site of Jurassic Park. Everything is going well until the park's newest attraction—a genetically modified giant stealth killing machine—escapes containment and goes on a killing spree.
22 years after the original Jurassic Park failed, the new Jurassic World luxury resort is open for business, providing a habitat for an array of genetically engineered dinosaurs, including the vicious and intelligent Indominus rex. When the massive creature escapes, it sets off a chain reaction that causes the park's other creatures to run amok. Now, it's up to former military man and animal expert Owen Grady (Chris Pratt) and operations manager Claire Dearing (Bryce Dallas Howard) to save Claire's two young nephews (Ty Simpkins, Nick Robinson) and the rest of the tourists from an all-out, prehistoric assault.
About the Speaker
Jack Horner is a paleontologist who discovered and named Maiasaura, providing the first clear evidence that some dinosaurs cared for their young. He is one of the best-known paleontologists in the United States. In addition to his many paleontological discoveries, Horner served as the technical advisor for all of the Jurassic Park films, and even served as partial inspiration for one of the lead characters, Dr. Alan Grant. He is the Regents Professor of Paleontology in the Honors College at Montana State University and the curator of paleontology at the university's Museum of the Rockies, which is home to one of the largest dinosaur collections in the country and the largest Tyrannosaurus rex collection in the world. Horner, who holds honorary doctorates from MSU and Pennsylvania State University, was also the recipient of a MacArthur Fellowship, known as a "genius grant." The author or co-author of eight books and about 150 professional papers and articles, he has been featured in numerous magazine articles and television specials.