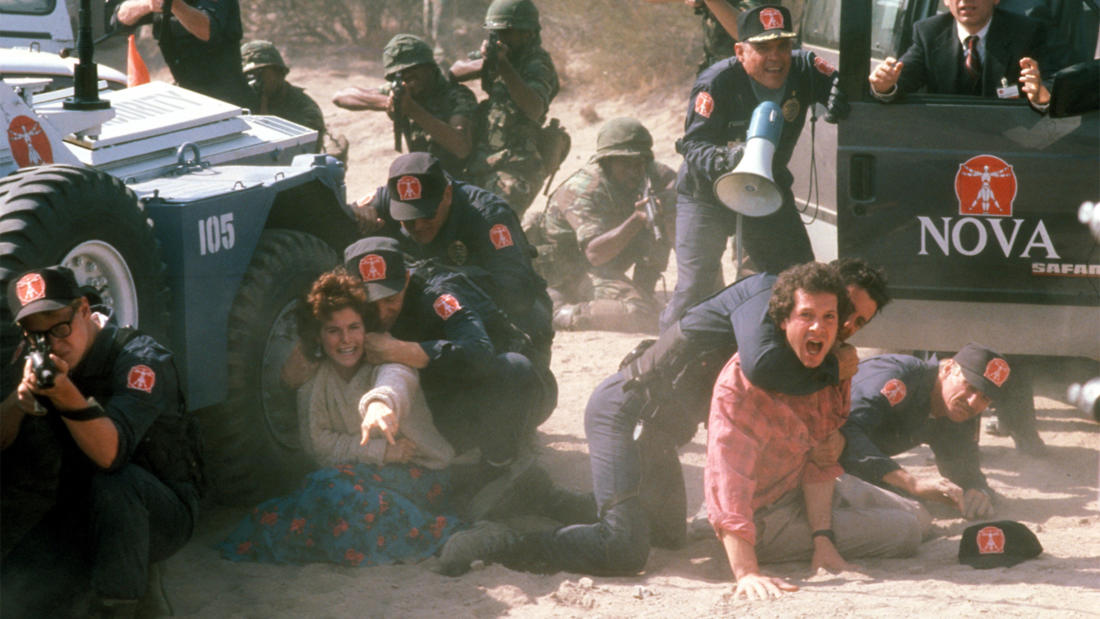 2016
with
Dr. Marco Valtorta
Professor and UCTP Chair, Department of Computer Science and Engineering, University of South Carolina
Short Circuit—

Is Number Five alive?
Program Description
An exploration of the reality of A.I. in today's world, sincerely asking the age-old question: "Is Number Five alive?" Part of the 2016 National Evening of Science on Screen.
Film Synopsis
Number 5 of a group of experimental robots in a lab is electrocuted, suddenly becomes intelligent, and escapes.
Number 5, one of a group of experimental military robots, undergoes a sudden transformation after being struck by lightning. He develops self-awareness, consciousness, and a fear of the reprogramming that awaits him back at the factory. With technician Newton Crosby (Steve Guttenberg) and his assistant, Ben Jabituya (Fisher Stevens), hot on his heels, Number 5 takes refuge with loopy animal lover Stephanie Speck (Ally Sheedy). Determined to evade capture, the robot must convince his creator that he has truly become alive.
About the Speaker
Dr. Marco Valtorta is a professor and UCTP Chair in the Department of Computer Science and Engineering at the University of South Carolina. Dr. Valtorta's research interests are in the areas of normative reasoning under uncertainty (especially Bayesian networks, influence diagrams, and their use in multiagent systems), heuristics for problem solving, and computational complexity in artificial intelligence. As a faculty member, he has conducted research funded by ARDA, SPAWAR, DARPA, the Office of Naval Research (ONR), the US Department of Agriculture (DOA), CISE (an Italian laboratory controlled by ENEL, the state electricity company), and the South Carolina Law Enforcement Division. He is project manager and co-PI (with Dr. Huhns) on Intelligence Community-funded research on the use and representation of prior and tacit knowledge for analysts and was recently a senior researcher on a SPAWAR (Charleston)-funded project that models the spread of damage in critic al installations. He received an MA and PhD in computer science from Duke University.