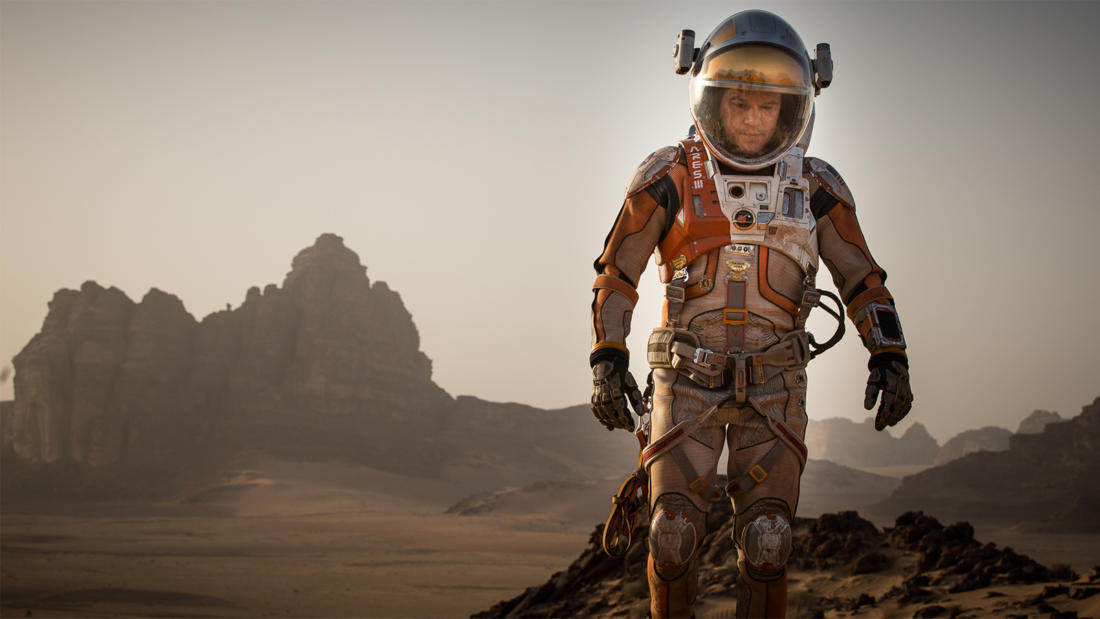 2016
with
​Dr. Chiara La Tessa
Researcher, Collider-Accelerator Department, Brookhaven National Laboratory
The Martian—

Mars and the Future of Space Travel
Program Description
A discussion of how more than 60 years ago people barely thought about space and would never believe that in such a short time NASA would be planning a manned mission to Mars. In The Martian fiction meets science, detailing obvious and less evident issues related to the exploration of another planet, far away from Earth and very hostile to our concept of living organisms.
Film Synopsis
When astronauts blast off from the planet Mars, they leave behind Mark Watney, presumed dead after a fierce storm. With only a meager amount of supplies, the stranded visitor must use his wits, spirit, and scientific know-how to find a way to survive on the hostile planet.
During a manned mission to Mars, Astronaut Mark Watney (Matt Damon) is presumed dead after a fierce storm and left behind by his crew. But Watney has survived and finds himself stranded and alone on the hostile planet. With only meager supplies, he must draw upon his ingenuity, wit, and spirit to subsist and find a way to signal to Earth that he is alive. Millions of miles away, NASA and a team of international scientists work tirelessly to bring "the Martian" home, while his crewmates concurrently plot a daring, if not impossible, rescue mission. As these stories of incredible bravery unfold, the world comes together to root for Watney's safe return. Based on the best-selling novel by Andy Weir, and helmed by master director Ridley Scott, The Martian was nominated for three Golden Globes.
About the Speaker
Dr. Chiara La Tessa, a researcher in the Collider-Accelerator Department at Brookhaven Lab, has worked for more than 10 years in space radiation research. Dr. La Tessa's research at Brookhaven focuses on addressing the role of radiation in space exploration, as well as cancer therapies and the characterization of nuclear processes in those fields. She is a graduate of the University Federico II in Naples, Italy. Her passion for research brought her around the world—graduate school at Chalmers University in Goteborg, Sweden, a postdoc at the University Tor Vergata in Rome, Italy, and a second postdoc at GSI in Darmstadt, Germany—before arriving at her current position at Brookhaven National Laboratory.