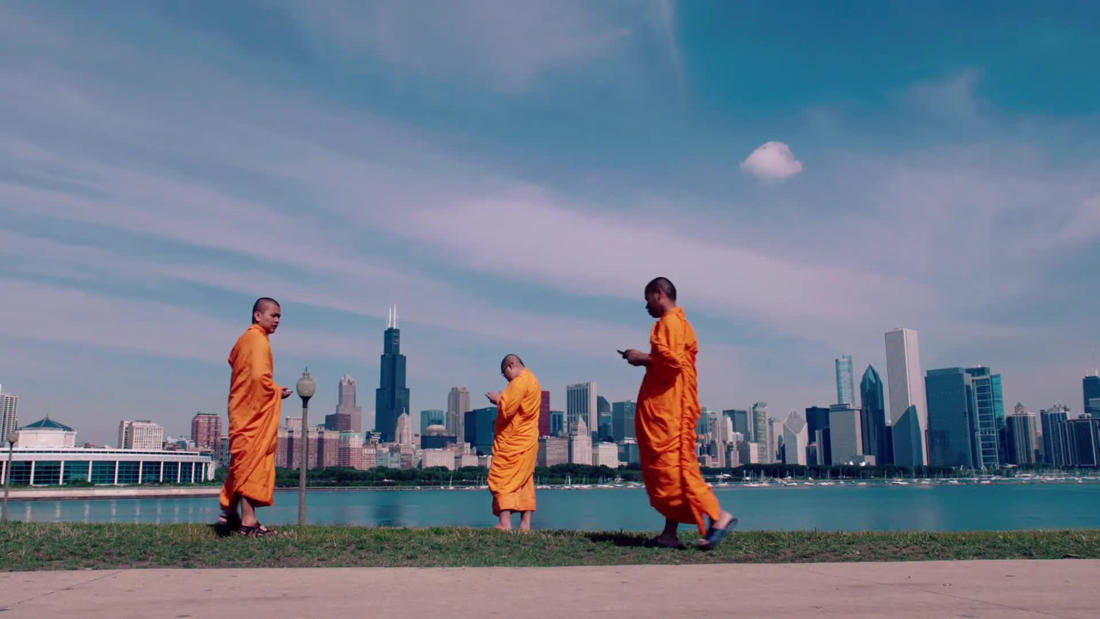 2016
with
​Mike Vande Weghe
Lead Robotics Engineer, Carnegie Mellon University Robotics Institute
and
Dr. Marcel Just
D.O. Hebb Professor of Psychology and Director of CMU Center for Cognitive Brain Imaging
and
Dr. Raj Rajkumar
Director, Metro21; Co-Director, General Motors-Carnegie Mellon Information Technology Collaborative Research Lab; Co-Director, General Motors-Carnegie Mellon Autonomous Driving Collaborative Research Lab; Director, Real-Time and Multimedia Systems Lab; Professor, Department of Electrical and Computer Engineering, Carnegie Mellon University
Lo and Behold, Reveries of the Connected World—

Real-World Robotics
Program Description
The event featured experts from Carnegie Mellon University who were featured in the film, as well as a self-driving car demonstration.
Film Synopsis
Filmmaker Werner Herzog examines the past, present, and future of the Internet and how it affects human interaction and modern society.
Society depends on the Internet for nearly everything, but rarely do we step back and recognize its endless intricacies and unsettling omnipotence. Presented by NETSCOUT, a leader in service assurance and cyber security, Werner Herzog explores our rapidly interconnecting online lives, featuring interviews with Bob Kahn, Elon Musk, Sebastian Thrun, and other leaders of the technology world.
About the Speaker
Mike Vande has worked for over 10 years in mechanical, electrical, and software development at Carnegie Mellon University, where he is presently a Senior Research Engineer at the Robotics Institute. He is responsible for hardware development, robot control, and software infrastructure on HERB. Before coming to CMU, Weghe worked for Parlance Corporation and BBN on real-time computer speech recognition, and for Lutron Electronics on high-frequency switching power systems. Weghe has an SB in electrical engineering from MIT, and a MS in robotics from CMU.

Dr. Marcel Just is a D.O. Hebb Professor of Psychology and the director of the Center for Cognitive Brain Imaging at Carnegie Mellon University. He received his PhD from Stanford in 1972. His current research uses fMRI studies to provide key information about the cortical organization underlying various high-level cognitive processes. This information is used for developing a comprehensive theory of cognition, expressed as the 4CAPS computational theory that links cognition to brain activation. The content areas of the studies include language, visual thinking, automaticity in complex tasks, and autism. He is also the director of the Scientific Imaging and Brain Research (SIBR) Center.

Dr. Raj Rajkumar is a professor in the Department of Electrical and Computer Engineering at Carnegie Mellon University. He also holds a courtesy appointment in the Robotics Institute at Carnegie Mellon. In addition, he serves as director of the Real-Time and Multimedia Systems Lab, co-director of General Motors-Carnegie Mellon Information Technology Collaborative Research Lab, and co-director of General Motors-Carnegie Mellon Autonomous Driving Collaborative Research Lab.