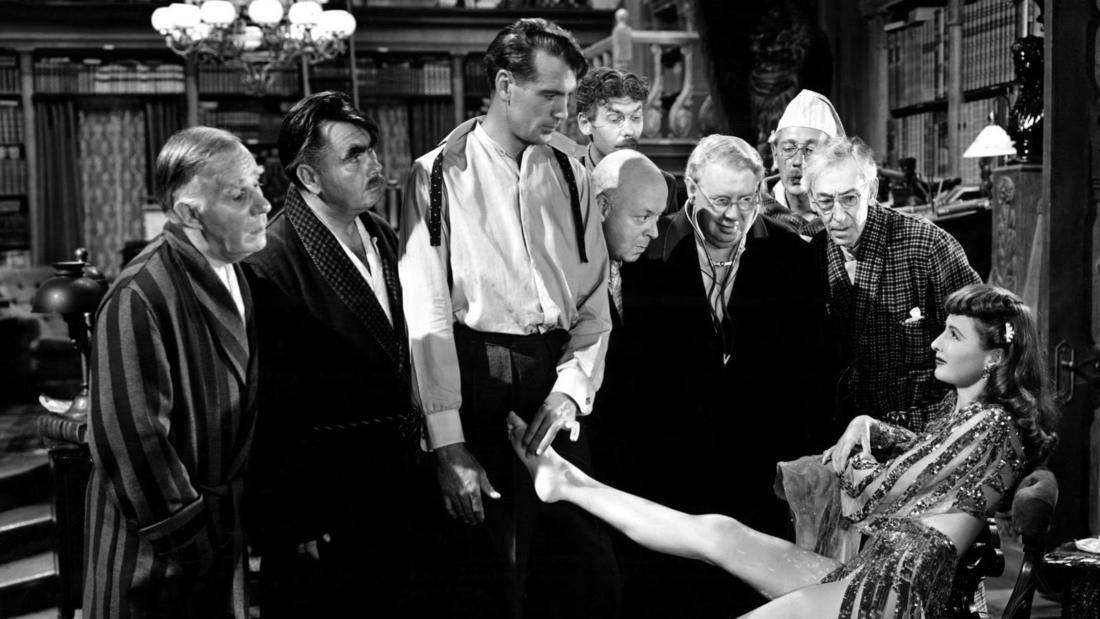 2016
with
Ben Zimmer
Language Columnist, The Wall Street Journal
Ball of Fire—

S is for Slang
Program Description
A discussion of the techniques used by scholars to hunt for slang and neologisms, both at the time of the film and in today's digital age.
Film Synopsis
A group of ivory-tower lexicographers realize they need to hear how real people talk, and end up helping a beautiful singer avoid police and escape from the mob.
Once upon a time, a band of scholars set out to write a new encyclopedia. By their ninth year, the grumpy grammarian of the group, Bertram Potts (Gary Cooper), is up to "S" for slang. In order to brush up on modern lingo, the professor decides to attend a bawdy nightclub, where he meets Sugarpuss O'Shea (Barbara Stanwyck), a sexy burlesque queen who spices up his language and steals his heart. But Bertram soon discovers he's not the only one in hot pursuit of Sugarpuss...and now he and his gang of professors must outwit the mob...or she might not live to see happily ever after!
About the Speaker
Ben Zimmer is a linguist, lexicographer, and all-around word nut. He is the language columnist for The Wall Street Journal and former columnist for The Boston Globe and The New York Times Magazine. He has worked as executive editor of Vocabulary.com and editor for American dictionaries at Oxford University Press. As chair of the New Words Committee of the American Dialect Society, he organizes the selection of the society's Word of the Year. Zimmer is the recipient of the Linguistic Society of America's first ever Linguistics Journalism Award.