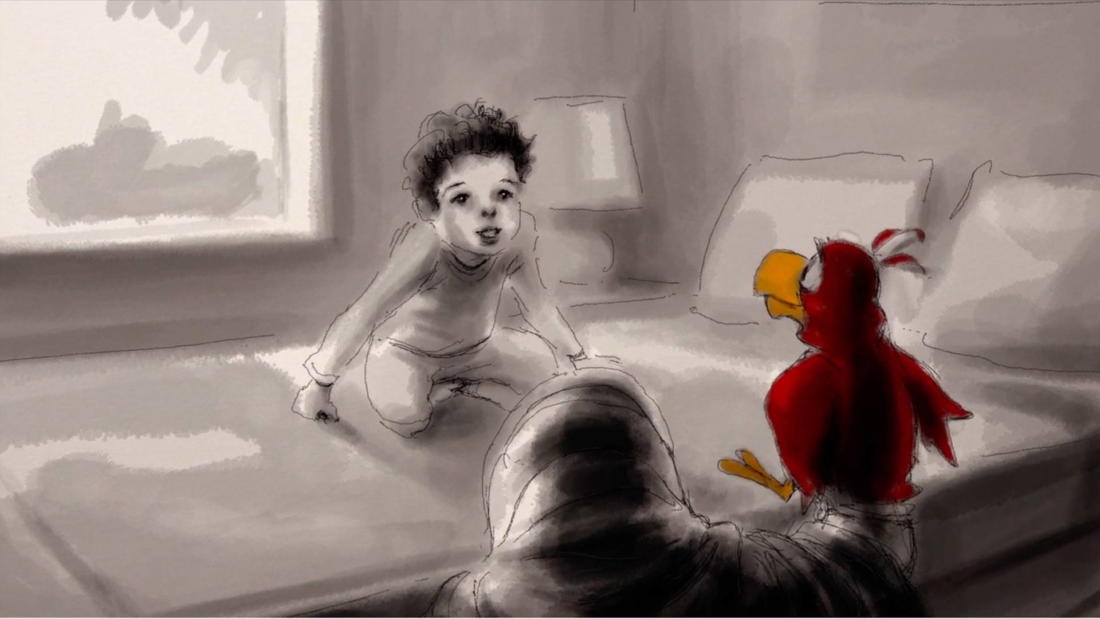 2016
with
Andrew Gordon
Directing Animator, Pixar Animation
and
Dr. Elysa Marco
Cognitive and Behavioral Child Neurologist, University of California, San Francisco
and
Dr. Sherry Pejka
Pediatric Hospitalist
Life, Animated—

The Healing Power of Animation
Program Description
A discussion of the various non-traditional treatments for autism.
Film Synopsis
A coming-of-age story about a boy and his family who overcame great challenges by turning Disney animated movies into a language to express love, loss, kinship, and brotherhood.
The inspirational story of Owen Suskind, an autistic man who was unable to speak as a child until he and his family discovered a unique way to communicate by immersing themselves in the world of classic Disney animated films. This emotional story follows Owen as he graduates to adulthood and takes his first steps toward independence.
About the Speaker
Andrew Gordon has been animating characters professionally for over 14 years. He joined Pixar Animation Studios in 1997, where he has been an animator on A Bug's Life, Toy Story 2, Toy Story 3, Monsters, Inc., Finding Nemo, The Incredibles, and Ratatouille. The characters he has worked on include Mike Wazowski from Monsters, Gill, from Finding Nemo, and Edna Mode, the costume designer in The Incredibles. His work also included directing several promotional spots for broadcast, web and Blu-ray content. Recently, he supervised animation for Pixars' new short film released with WALL•E.
Gordon studied animation in Vancouver and New York, and prior to his work at Pixar, he worked in the Looney Tunes division of Warner Brothers. He was awarded "Outstanding Character Animation in an Animated Motion Picture" by the Visual Effects Society for his work in Finding Nemo.
He has been teaching animation in California since 2000. He has lectured on animation around the world, including masterclasses in China, Spain, Singapore, Australia, and Italy. He is a contributing teacher to Animation Mentor and the CSU Summer Arts program. He is one of the founders of Spline Doctors, a blog/podcast dedicated to animation education. He is currently teaching and developing the new animation department at California College of Art in Oakland.

Dr. Elysa Marco is a cognitive and behavioral child neurologist who combines an active clinical practice with neuroscience research.
Her laboratory focuses on understanding the basic mechanisms of sensory perception and processing in typical children as well as children with neurodevelopmental disabilities. Her research combines a detailed clinical assessment with innovative imaging techniques that provide ultrafast snapshots of neural activity, with the overarching goal of finding therapeutic interventions to help children enhance learning, socialization, and daily well being.
Dr. Marco treats children with all forms of brain-based disorders. However, her specialty clinics focus on children with cognitive and behavioral differences. She works with children on the autism spectrum, as well as those with sensory processing disorder, prematurity, stroke, and brain malformations.
Dr. Marco joined the UCSF faculty in 2005 after completing her medical school, residency, and fellowship training there. She is an active clinician caring for children at the UCSF Sensory Neurodevelopment & Autism Program Clinic at the San Francisco and Marin Campuses.

Dr. Sherry Pejka is a pediatric hospitalist based in Kalamazoo, Michigan. She often employs hypnosis as an alternative to medication to minimize a child's distress when facing difficult or painful procedures.