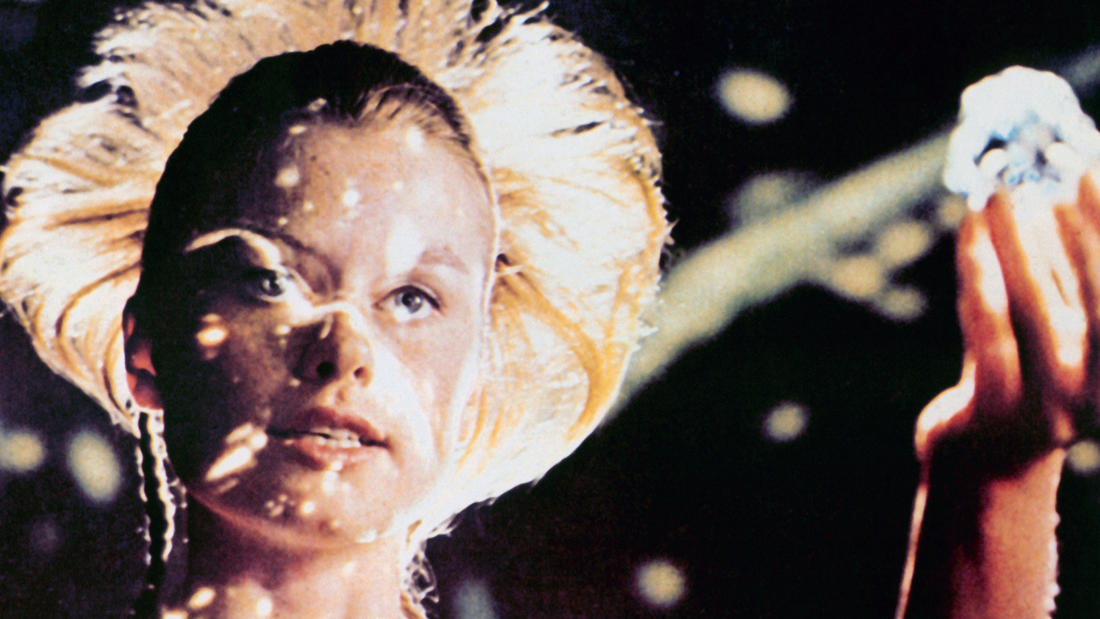 2016
with
Dr. Melissa J. Glenn
Associate Professor of Psychology, Colby College
Solaris—

The Neuroscience of Conscious (and Subconscious) Experiences
Program Description
A discussion of the neuroscience of conscious and subconscious experiences.
Film Synopsis
A psychologist is sent to a station orbiting a distant planet in order to discover what has caused the crew to go insane.
Based on a novel by Stanislaw Lem, Solaris centers on widowed psychologist Kris Kelvin (Donata Banionis), who is sent to a space station orbiting a water-dominated planet called Solaris to investigate the mysterious death of a doctor, as well as the psychological problems affecting the remaining cosmonauts on the station. Finding the crew to be behaving oddly, Kelvin is more than surprised when he meets his seven-years-dead wife Khari (Natalya Bondarchuk) on the station. It quickly becomes apparent that Solaris possesses something that brings out repressed memories and obsessions within the cosmonauts on the space station, leaving Kelvin to question his perception of reality.
About the Speaker
Dr. Melissa J. Glenn is an associate professor of psychology at Colby College. She received her BSc in psychology from Memorial University of Newfoundland in 1994, and her MA and PhD in experimental psychology from Concordia University in 1997 and 2003, respectively. Her graduate theses focused on the functional neuroanatomy of memory systems. From 2003 until 2007, Dr. Glenn was a Postdoctoral Fellow at Duke University, and while there was funded by the National Institute on Aging to study the neural and behavioral mechanisms mediating a lifelong enhancement in cognition with prenatal choline supplementation. She joined the Psychology Department at Colby College in August 2007 where she continues to study the behavioral, neural, and physiological effects of choline supplementation or deficiency at different stages of life. She also studies the ways it is neuroprotective against psychological disorders, in particular, schizophrenia and depression.