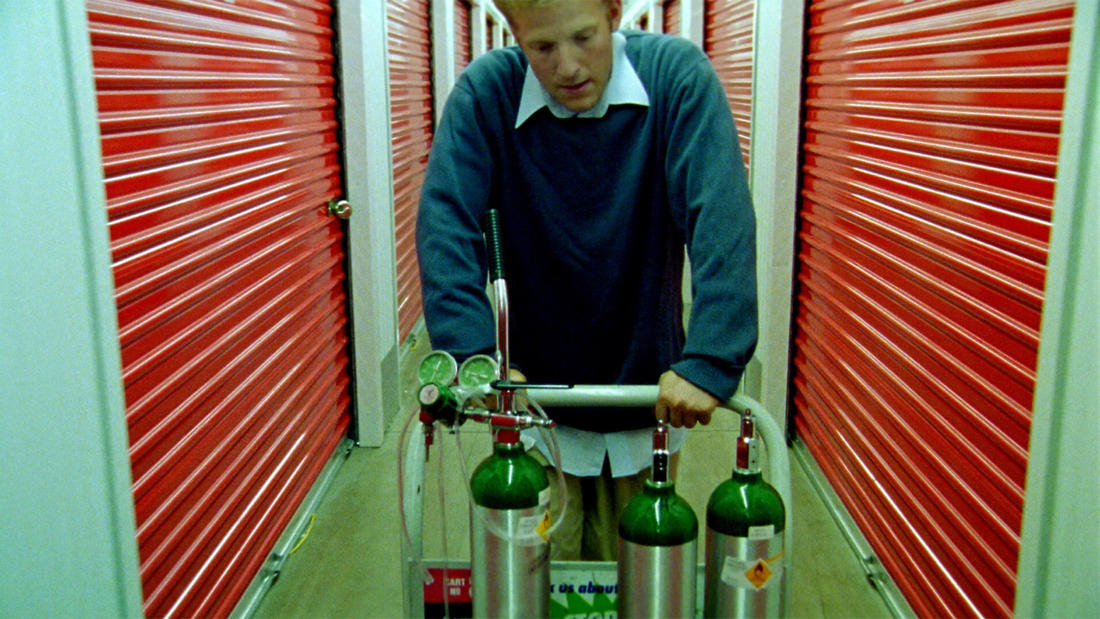 2016
with
​Dr. Paul Sutter
Visiting Scholar, Center for Cosmology and Astro-Particle Physics, Ohio State University; Chief Scientist, COSI
Primer—

The Reality of Time Travel
Program Description
A presentation on the reality of time travel.
Film Synopsis
Four friends and fledgling entrepreneurs, knowing that there's something bigger and more innovative than the different error-checking devices they've built, wrestle over their new invention.
Two friends (Shane Carruth, David Sullivan) invent a form of time travel, and though they think they are being smart about using it, within just five days, selfishness and shortsightedness lead them to create so many overlapping timelines that they lose control of themselves, their friendship, and the technology.
About the Speaker
Dr. Paul Sutter is an astrophysicist at Ohio State University and chief scientist at COSI. He has authored over 60 academic papers on topics ranging from the earliest moments of the Big Bang to the emptiest places in the universe to novel methods for detecting the first stars. He received his PhD in physics in 2011 from the University of Illinois at Urbana-Champaign as a Department of Energy Computational Science Graduate Fellow, and held research fellowships in Paris and Italy. He has given over 100 seminars, colloquia, and conference talks at institutions around the world.
Dr. Sutter's Ask a Spaceman podcast invites listeners to send questions via social media to answer on the show, and is now one of the top podcasts across all subjects globally. As a contributing editor to space.com, his articles reach over 100,000 readers and are syndicated to CBS News, Scientific American, MSN, and more. A go-to expert for journalists and producers, he regularly appears on radio, TV, and in print, and consults on film and TV productions.
Serving as the public face of science for COSI, he gives talks, shows, and appearances across Columbus, including in his popular Deep Space Q&A live planetarium show.
Dr Sutter's company, Active Galaxy Productions, blends science with art in groundbreaking ways. The company's first project, Song of the Stars, was a Kickstarter-funded dance performance themed from astronomy. The film of the live performance will premiere nationwide on PBS member stations in June 2017.
He is routinely sought to give presentations about physics, astronomy, space exploration, the intersection of science and art, and the relationship between science and society.