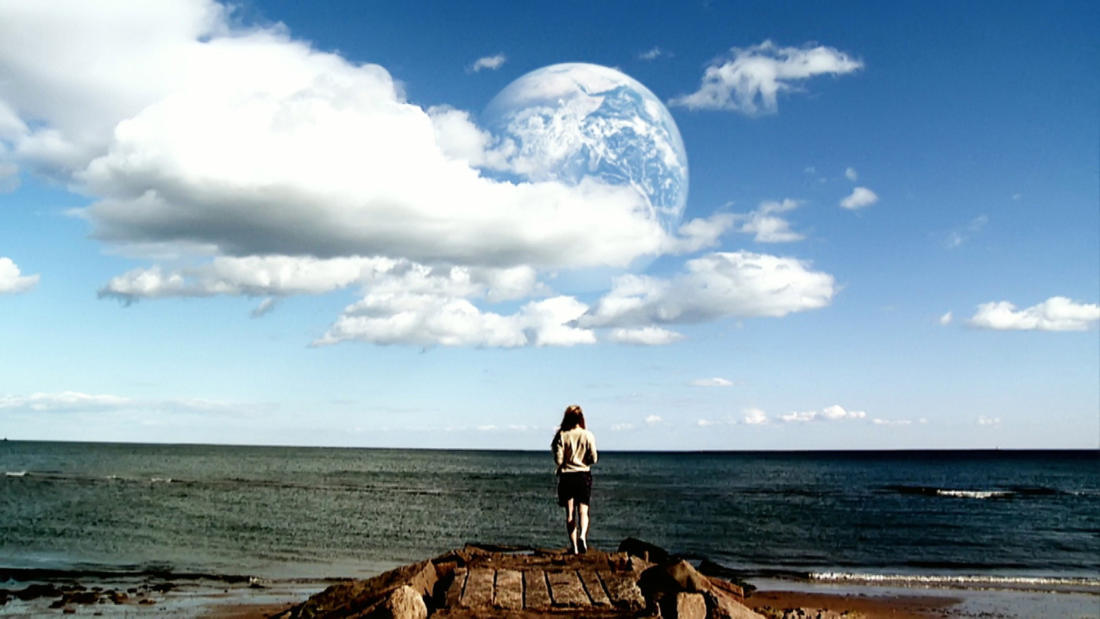 2016
with
Dr. Jim Brau
Philip H. Knight Professor, Center for High Energy Physics, University Oregon
Another Earth—

The Science of Parallel Universes & the Search for Extrasolar Planets
Program Description
A discussion of the science of parallel universes and the search for extrasolar planets.
Film Synopsis
On the night of the discovery of a duplicate Earth in the Solar System, an ambitious young student and an accomplished composer cross paths in a tragic accident.
Rhoda Williams (Brit Marling), a bright young woman accepted into MIT's astrophysics program, aspires to explore the cosmos. A brilliant composer, John Burroughs (William Mapother), has just reached the pinnacle of his profession and is about to have a second child with his loving wife (Meggan Lennon). On the eve of the discovery of a duplicate Earth, tragedy strikes and the lives of these strangers become irrevocably intertwined. Estranged from the world and the selves they once knew, the two outsiders begin an unlikely love affair and reawaken to life. But when Rhoda is presented with the chance of a lifetime to travel to the other Earth and embrace an alternative reality, she must make a difficult choice.
About the Speaker
Dr. Jim Brau is the Philip H. Knight Professor and director of the Center for High Energy Physics at the University of Oregon. His field of specialization is experimental high energy physics, and his research interests include electroweak symmetry breaking (ATLAS and ILC) and gravitational radiation (LIGO). Dr. Brau received his PhD from MIT in 1978.