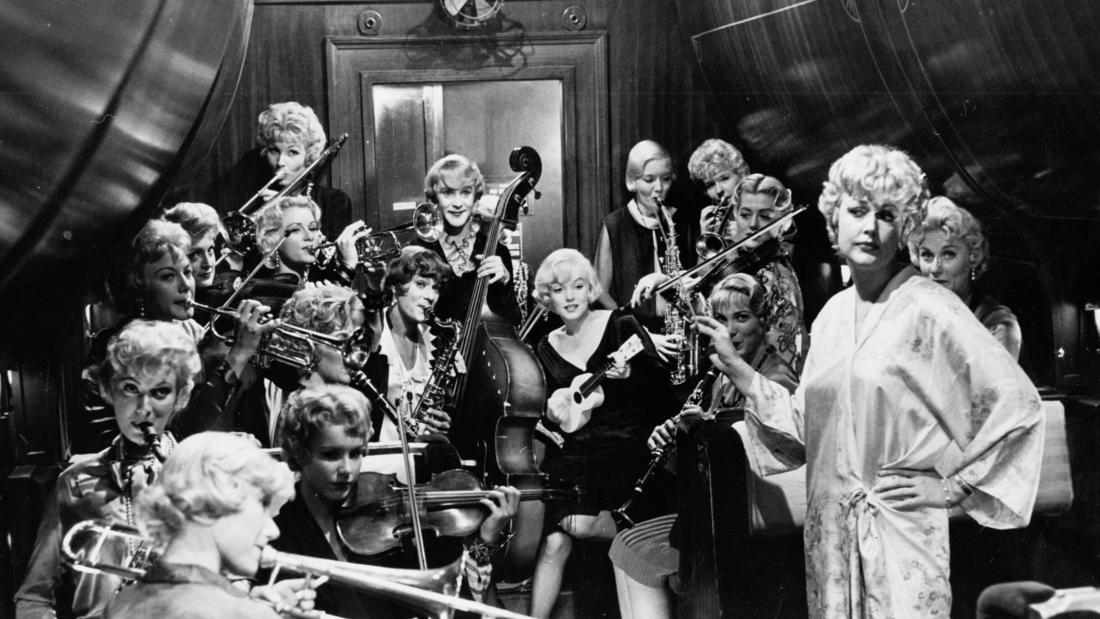 2016
with
Aidan Key
Founder and Director, Gender Diversity: Education and Support Services
Some Like it Hot—

Transgender Children in Today's Society: A Conversation
Program Description
A discussion of a transgender youth presence within a family, a school, and the broader community.
Film Synopsis
When two musicians witness a mob hit, they are forced to flee disguised as members of an all-female band, but further complications set in.
After witnessing a mafia murder, slick saxophone player Joe (Tony Curtis) and his long-suffering buddy, Jerry (Jack Lemmon), hastily devise a plan to escape from Chicago. Disguising themselves as women, they join an all-female jazz band and hop a train bound for Florida. While Joe pretends to be a millionaire to win the band's sexy singer, Sugar (Marilyn Monroe), Jerry finds himself pursued by a real millionaire (Joe E. Brown) as things heat up and the mobsters close in.
About the Speaker
Aidan Key is an educator, author, speaker, and community organizer, as well as the founder and director of the Seattle-based organization Gender Diversity: Education and Support Services. As a transgender man active in LGBT rights, Key's work includes developing policies and procedures for the equality of transgender children in schools grades K–12. Key's work with K–12 schools includes challenging topics such as gender neutral bathrooms (unisex), transgender student athletic participation, locker rooms, privacy, disclosure, and name and gender changes. His expertise on gender nonconformity in children has informed gender-inclusive policy work within the WA Office of Superintendent of Public Instruction (OSPI), the Washington Intercollegiate Activities Association, and Seattle Public Schools.
Key authored the Trans Bodies, Trans Selves manual addressing the support and understanding of transgender children. He co-authored Gender Cognition in Transgender Children, and has contributed to various publications, including The Huffington Post and Welcoming Schools. Key founded the international Gender Odyssey conference in 2001, which has since grown to include the Gender Odyssey Family conference as well as the Gender Odyssey Professional conference providing instruction to medical, mental health, and education professionals.