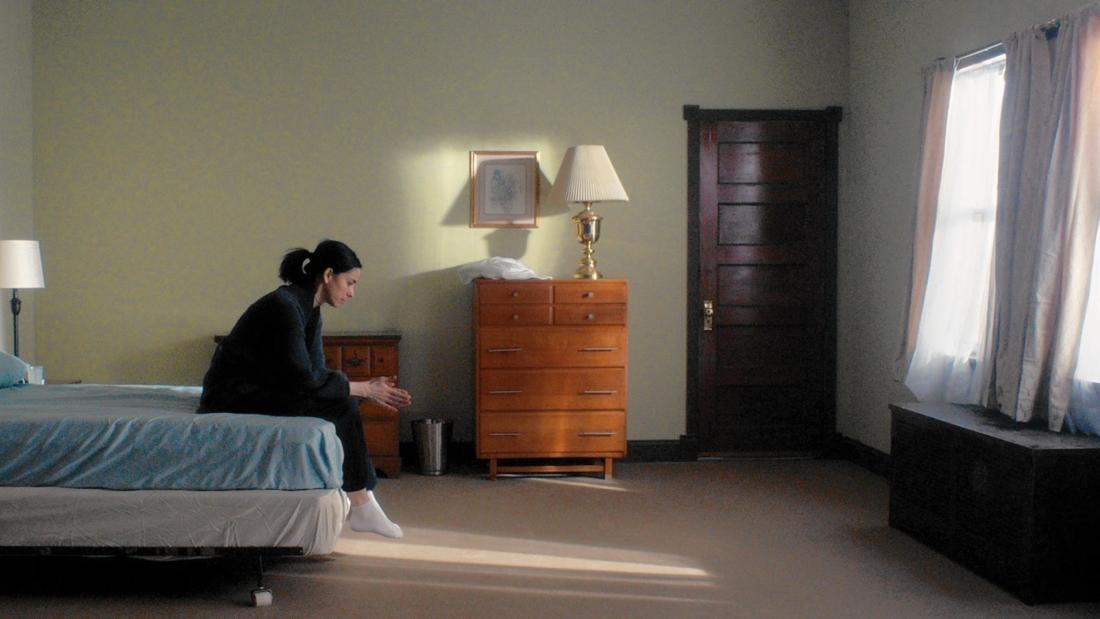 2016
with
Dr. Bernice A. Pescosolido
Distinguished Professor of Sociology, Indiana University; Director, Indiana Consortium for Mental Health Services Research
I Smile Back—

Understanding Mental Illness
Program Description
A discussion of mental Illness, mental health, and human-behavior research.
Film Synopsis
Addicted to drugs and alcohol, a housewife's self-destructive behavior starts to take its toll on her husband and two young children.
Laney (Sarah Silverman) is an attractive, intelligent suburban wife and devoted mother of two children. She has the perfect husband (Josh Charles) who plays basketball with the kids in the driveway, a pristine house, and a shiny SUV for carting the children to their next activity. However, just beneath the façade lie depression and disillusionment that send her careening into a secret world of reckless compulsion. Only very real danger will force her to face the painful root of her destructiveness and its crumbling effect on those she loves.
About the Speaker
Dr. Bernice A. Pescosolido is Distinguished Professor of Sociology at Indiana University and director of the Indiana Consortium for Mental Health Services Research. Dr. Pescosolido received a BA from the University of Rhode Island and a PhD from Yale University. She has focused her research and teaching on social issues in health, illness, and healing.

Dr. Pescosolido's research agenda addresses how social networks connect individuals to their communities and to institutional structures, providing the "wires" through which people's attitudes and actions are influenced. This agenda encompasses three basic areas: health care services, stigma, and suicide research.

In 2005, she was presented with the American Sociological Association's Leo G. Reeder Award for a career of distinguished scholarship in medical sociology. Her address (published in Journal of Health and Social Behavior) takes on the challenge of synthesizing social and biological issues in understanding current challenges in epidemiology and health services research.

Dr. Pescosolido has received numerous grants from federal and private sources, including the National Institute of Mental Health, the National Science Foundation, the MacArthur Foundation, and the Robert Wood Johnson Foundation. She is the founder and director of the Indiana Consortium for Mental Health Services Research as well as the IU Strategic Directions Initiative's CONCEPT I Program in Health and Medicine. Both are designed to enhance the research and training of Indiana University's faculty and students to contribute to the national agenda on health and health care. In 2003, she received the Wilbert Hites Mentoring Award from Indiana University in recognition of her teaching and mentoring activities and in 2006 the Distinguished Faculty Award from the IU Alumni Association. She has also received the Hans O. Mauksch Award (2006) from the American Sociological Association's Section on Teaching & Learning in Sociology. She has published widely in sociology, social science, public health, and medical journals; served on the editorial board of a dozen national and international journals; and been elected to a variety of leadership positions in professional associations, including serving as vice president of the American Sociological Association, and as chair of the ASA Section on Sociology of Mental Health and the ASA Section on Medical Sociology.