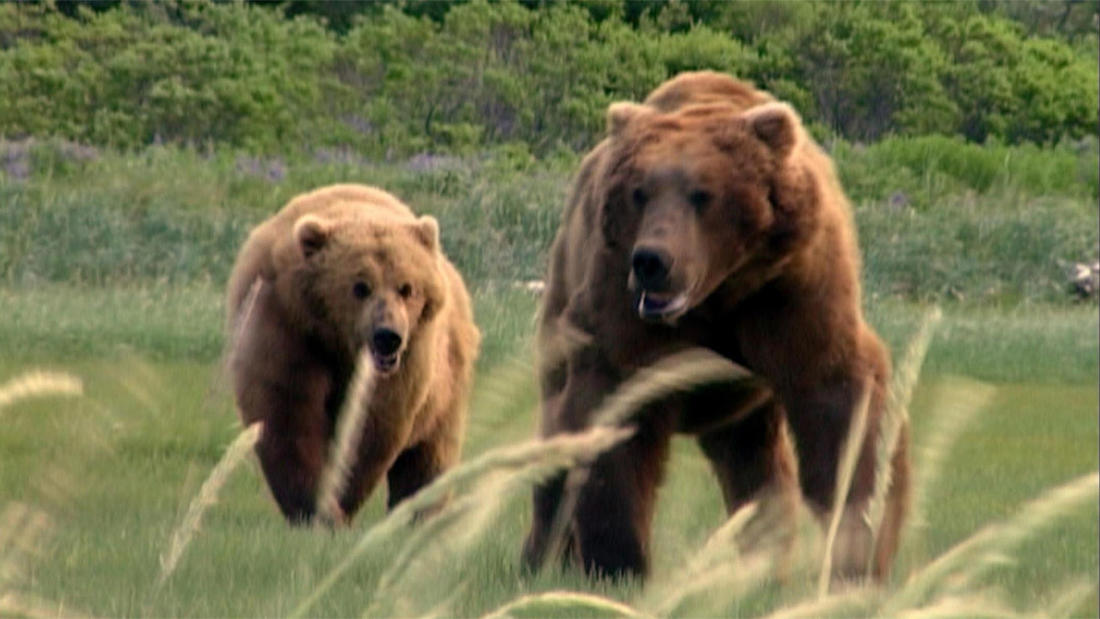 2016
with
Dr. Mark Ditmer
Post-Doctoral Researcher, Department of Fisheries, Wildlife and Conservation Biology, University of Minnesota
Grizzly Man—

Bear Science: Topics, Tactics, and Medical Application
Program Description
A discussion on bear behavior, ecology, physiology, and the latest technologies used to understand how wildlife respond to human actions and changes to the landscape, as well as potential medical applications of research on hibernation.
Film Synopsis
A devastating and heartrending take on grizzly bear activists Timothy Treadwell and Amie Huguenard, who were killed in October of 2003 while living among grizzlies in Alaska.
Grizzly Man chronicles the life and death of bear enthusiast Timothy Treadwell, who was killed, along with his girlfriend, Amie Huguenard, by a rogue bear in October 2003. In one of the most extreme—and ultimately tragic—experiments in human-animal cohabitation ever attempted, for 13 consecutive summers, Treadwell lived (and finally died) among the bears at an Alaskan national park. The footage that he himself shot forms the core of this fascinating inquiry into the fragile relationship between man and nature.
About the Speaker
Dr. Mark Ditmer is a post-doctoral researcher at the University of Minnesota in the Department of Fisheries, Wildlife and Conservation Biology. Prior to moving to Minnesota to begin his PhD, he received his bachelor's in economics and finance from Villanova University and subsequently worked as economic consultant in midtown Manhattan and an energy consultant in Washington, DC. Less than a year after quitting his job, he was collaring American black bears in northwestern Minnesota to study bear behavior, ecology, and physiology. Through unlikely collaborations in the medical field, Dr. Ditmer has been utilizing the latest technologies to understand how wildlife respond to human actions and changes to the landscape.