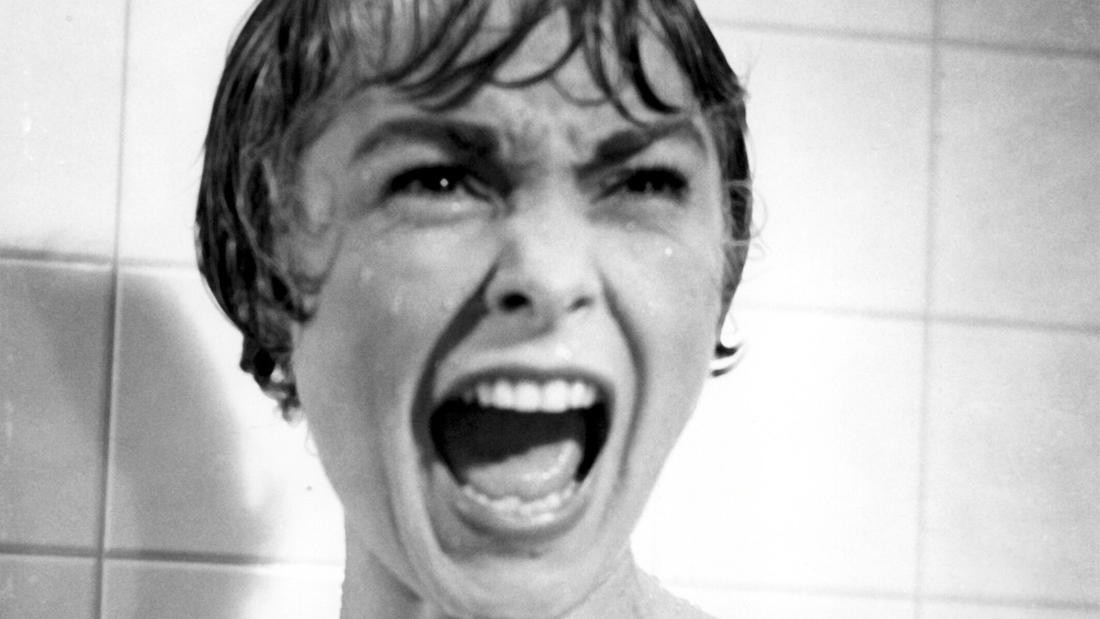 2016
with
​Dr. James Cutting
Chair, Department of Psychology, Cornell University
and
Dr. Les Friedman
Professor and Former Chair, Media and Society Program, Hobart and William Smith Colleges
and
Bri Merkel
Special Events Manager, The Little Theatre
Psycho—

Visual Techniques for Mind Control
Program Description
The panel discussed Hitchcock's visual techniques to control the mind of the moviegoer. They broke down Psycho's famous "shower scene," and explored what rules, if any, exist in modern film. Part of the 2016 National Evening of Science on Screen.
Film Synopsis
A Phoenix secretary steals $40,000 from her employer's client, goes on the run and checks into a remote motel run by a young man under the domination of his mother.
Phoenix secretary Marion Crane (Janet Leigh), on the lam after stealing $40,000 from her employer in order to run away with her boyfriend, Sam Loomis (John Gavin), is overcome by exhaustion during a heavy rainstorm. Traveling on the back roads to avoid the police, she stops for the night at the ramshackle Bates Motel and meets the polite but highly strung proprietor Norman Bates (Anthony Perkins), a young man with an interest in taxidermy and a difficult relationship with his mother.
About the Speaker
Dr. James Cutting is the Susan Linn Sage Professor and Chair of the Department of Psychology at Cornell University. Professor Cutting's current research interests lie in film, art, culture, and psychology; his continuing interests include the perception of motion, depth, and layout; event perception; and structural and functional analyses of perceptual stimuli.

Dr. Les Friedman is a professor and former chair of the media and society program at Hobart and William Smith Colleges. His research focuses on American cinema from the post-World War II era to the present, British cinema, American-Jewish images in the media, and British media in the Thatcher era.

Bri Merkel is the special events manager at the Little Theatre.