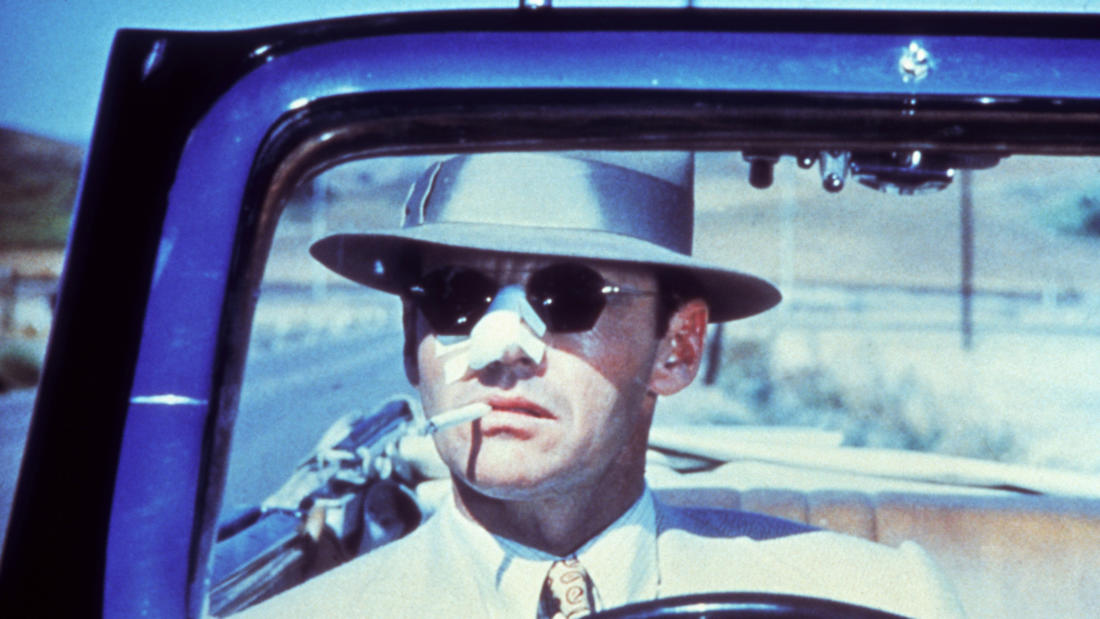 2016
with
Jim Wilfong
Founder, Organizer, and Executive Director, H2O for ME
Chinatown—

Who controls Maine's water?
Program Description
A discussion of who controls local water quality and the importance of good drinking water.
Film Synopsis
A private detective hired to expose an adulterer finds himself caught up in a web of deceit, corruption, and murder.
When Los Angeles private eye J.J. "Jake" Gittes (Jack Nicholson) is hired by Evelyn Mulwray to investigate her husband's activities, he believes it's a routine infidelity case. Jake's investigation soon becomes anything but routine when he meets the real Mrs. Mulwray (Faye Dunaway) and realizes he was hired by an imposter. Mr. Mulwray's sudden death sets Jack on a tangled trail of corruption, deceit, and sinister family secrets as Evelyn's father (John Huston) becomes a suspect in the case. Roman Polanski's acclaimed neo-noir thriller received 11 Academy Award nominations, and won for Best Original Screenplay.
About the Speaker
With a long and diverse career spanning business development and public service in the areas of government, international trade, finance, marketing, small business management, entrepreneurship, education, public policy, and community organizing, Jim Wilfong is the person most responsible for publicizing the complex issues of water in Maine. Four years on the Natural Resources Committee in the Maine legislature expanded his long-term interest in environmental issues; and during his stint as President Clinton's assistant trade secretary, he noted that good drinking water was always among the top three issues in countries he worked with. In 2004, Governor Baldacci asked Wilfong to join the Citizens Trade Policy Commission, and, in 2006, asked him to serve as the citizens' representative on Maine's Groundwater Task Force Committee, chartered to review groundwater policies. Recommendations from this Task Force produced new groundwater legislation in the 123rd Maine legislature. Wilfong is probably best known for his tireless work as founder, organizer and executive director of "H2O for ME," a citizen's environmental group active in water resource issues.