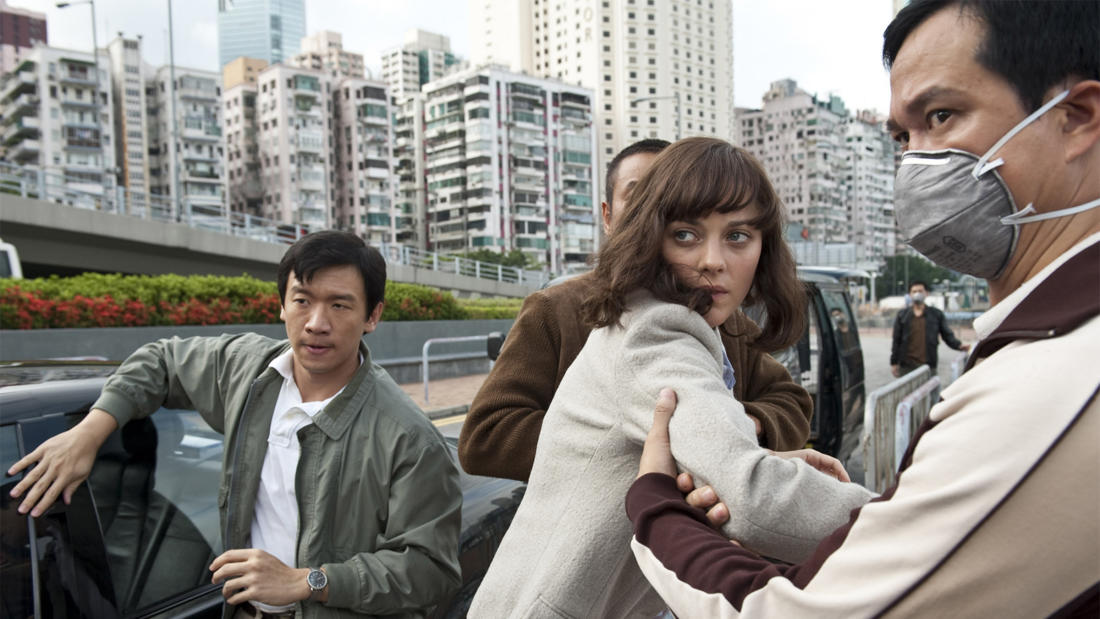 2016
with
Dr. ​George Church
Professor of Genetics, Harvard Medical School; Director of PersonalGenomes.org
Contagion—

Why are some of us born immune?
Program Description
During an introduction and post-screening Q&A, Dr. George Church spoke about the transfer of pathogens from animals to humans, anti-science zealots, making animals intrinsically immune to viruses, monitoring our environment for emerging diseases, and why some of us are born immune. Part of the 2016 National Evening of Science on Screen.
Film Synopsis
Director Steven Soderbergh's disaster thriller follows the rapid progress of a lethal airborne virus that kills within days.
When Beth Emhoff (Gwyneth Paltrow) returns to Minnesota from a Hong Kong business trip, she attributes the malaise she feels to jet lag. However, two days later, Beth is dead, and doctors tell her husband (Matt Damon) that they have no idea what killed her. Soon, many others start to exhibit the same symptoms, and a worldwide pandemic erupts. Doctors try to contain the lethal microbe, but society begins to collapse as a blogger (Jude Law) fans the flames of paranoia.
About the Speaker
Dr. George Church is a professor of genetics at Harvard Medical School and director of PersonalGenomes.org, which provides the world's only open-access information on human Genomic, Environmental & Trait data (GET). His 1984 Harvard PhD included the first methods for direct genome sequencing, molecular multiplexing, and barcoding. These led to the first genome sequence (pathogen, Helicobacter pylori) in 1994. His innovations have contributed to nearly all "next generation" DNA sequencing methods and companies (CGI-BGI, Life, Illumina, Nanopore). This plus his lab's work on chip-DNA-synthesis, gene editing, and stem cell engineering resulted in founding additional application-based companies spanning fields of medical diagnostics (Knome, Alacris, AbVitro, Pathogenica, Veritas Genetics) and synthetic biology / therapeutics (Joule, Gen9, Editas, Egenesis, enEvolv, WarpDrive).
Dr. Church has also pioneered new privacy, biosafety, environmental, and biosecurity policies. He is director of an IARPA BRAIN Project and NIH Center for Excellence in Genomic Science. His honors include election to NAS and NAE, and the Franklin Bower Laureate for Achievement in Science. He has coauthored 400 papers, 74 patent publications, and one book (Regenesis).