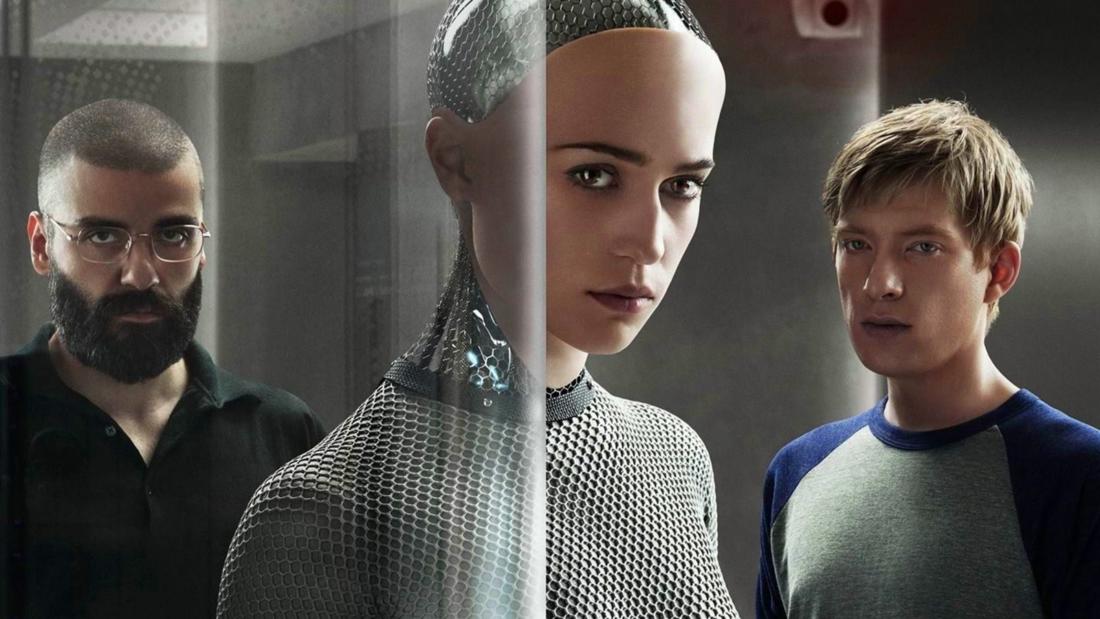 2017
with
Dr. Tim Magner
CIO, Louisiana State University Medical School
Ex Machina—

Are Robots About to Take Over the World? and Other Questions about Advancements in Artificial Intelligence
Program Description
A discussion of what's really going on in the world of A.I., what the world may look like in 10 years, and when we should prepare for the global robot takeover. Part of the 2017 National Evening of Science on Screen.
Film Synopsis
A young programmer is selected to participate in a ground-breaking experiment in synthetic intelligence by evaluating the human qualities of a breath-taking humanoid A.I.
Caleb Smith (Domhnall Gleeson), a programmer at an Internet company, wins a contest that sends him to the private estate of Nathan Bateman (Oscar Isaac), his firm's brilliant CEO. When he arrives, Caleb learns that he has been chosen to be the human component in a Turing test to determine the capabilities and consciousness of Ava (Alicia Vikander), a beautiful robot designed by Bateman. However, it soon becomes evident that Ava is far more self-aware and deceptive than either man imagined.
About the Speaker
Dr. Tim Magner is currently Chief Information Officer (CIO) of the LSU Medical School in Shreveport, Louisiana. He also serves as a Principal for Ashland Partners of Louisiana. He previously served the LSU system as the director of training for the system's statewide implementation of the EPIC electronic health record system. Prior to joining LSU he served as the executive director for the Partnership for 21st Century Skills (P21), and as vice president of Keystone for KC Distance Learning (KCDL) operating the nation's largest private online middle and high school. Dr. Magner also served as the director for the Office of Educational Technology for the US Department of Education responsible for coordinating the development and implementation of the department's educational technology.
Dr. Magner's other work experience includes serving as the deputy executive director for the Council of Chief State School Officers, the deputy director for the Office of Educational Technology, the executive director of K12 Education for the Microsoft Corporation, and the director of the Schools Interoperability Framework (SIF) developing K–12 XML data standards. He was also responsible for leading the initial technical development of TeacherLine, the online professional development platform for PBS.
In addition, he served as the director of technology for the Framingham Public Schools in Framingham, Massachusetts, and taught graduate courses in educational technology at Framingham State College and George Mason University.
Dr. Magner began his career as a high school social studies and theater teacher at the middle and high school levels, teaching in the US and France and Switzerland.
He holds a BA from the College of William & Mary, his MEd from Harvard University and his EdD in Organizational Leadership from Pepperdine University.