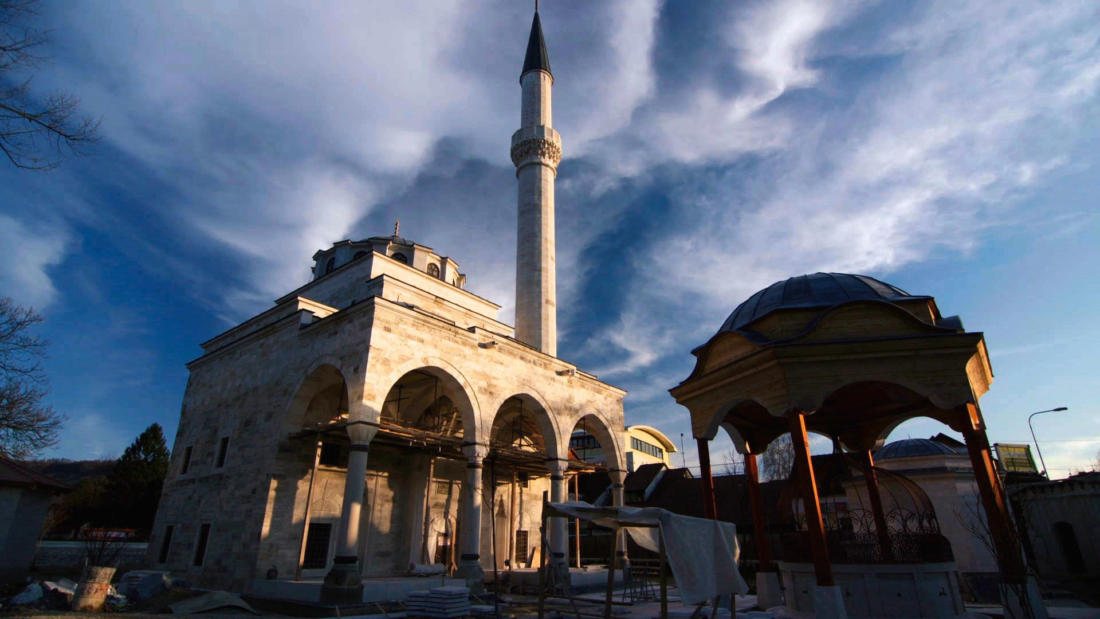 2017
with
Ambassador Feisal Amin Rasoul al-Istrabadi
Founding Director, Center for the Study of the Middle East
and
Tim Slade
Filmmaker
The Destruction of Memory—

Art and the Preservation of Culture
Program Description
A discussion of the film's themes with the director, as well as a gallery talk, featuring a special installation of pottery from Al-Raqqa in northeastern Syria at the Gallery of the Arts of Asia and the Ancient Western World at Indiana University.
Film Synopsis
The war against culture, and the battle to save it.
Based on the book of the same name by Robert Bevan, The Destruction of Memory looks at the ongoing actions of ISIS and others, and also reveals the decisions of the past that allowed the purposeful destruction of buildings, books, and art, which were utilized as tools of war—decisions that remained hidden in the shadows for so many years. The film shows the courageous work of modern-day "monuments men" who are trying to protect our collective cultural heritage.
About the Speaker
Ambassador Feisal Amin Rasoul al-Istrabadi is the founding director of the Indiana University Center for the Study of the Middle East, a Title VI National Resource Center. He is also a Professor of the Practice of International Law and Diplomacy, with his academic appointment in the Maurer School of Law. An alumnus of Indiana University, Istrabadi was appointed Ambassador Extraordinary and Plenipotentiary and Deputy Permanent Representative of Iraq to the United Nations in 2004.
Istrabadi was principal legal drafter of the Iraqi interim constitution of 2004. Based on his experiences in post-2003 Iraq, he focuses his research on constitutional issues, problems in engendering rule-of-law institutions, and post-conflict justice issues in the Middle East. Ambassador Istrabadi lectures often at universities and policy institutes, and he appears frequently in national and international media.


Tim Slade is an Australian-born film and television director, who works primarily on documentaries. His films have screened theatrically, at film festivals and on broadcast television in the UK, Europe, Asia, the United States, South America, and Australia.
His feature documentary film 4, which explores the nature of the seasons and how they shape who we are in four disparate corners of the world, won a Gold HUGO at the Hugo Television Awards in Chicago, and was nominated for two Australian Film Institute Awards, an International Documentary Association award, and at the Banff World Television Festival. It received strong reviews upon its theatrical release, and screened in Australian cinemas for 16 weeks.
Blank Canvas, made for broadcaster Foxtel, follows the Sydney Dance Company and its Artistic Director Rafael Bonachela as they create the dance work We Unfold, based on a musical work by the Italian composer Ezio Bosso.
His other completed films include Every Other Weekend, a short drama which has screened widely at film festivals in Europe, the US, the UK, Australia, and South America, as well as on MTV networks in the US, the documentary Musical Renegades, the short film I Was Robert Mitchum, which merges documentary and fiction, and The Destruction of Memory.