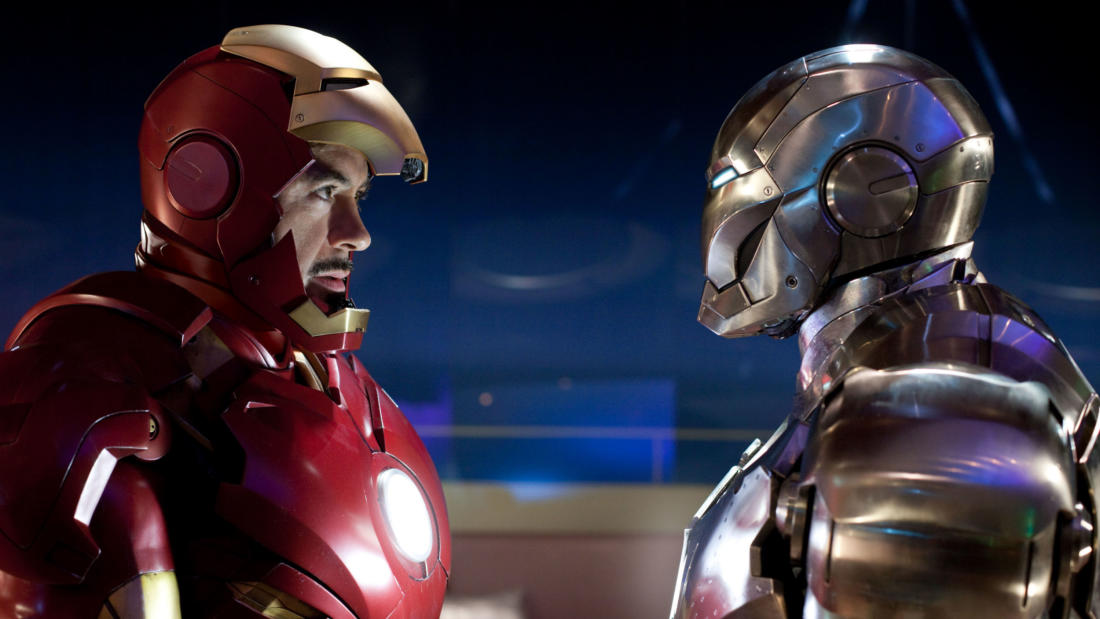 2017
with
Dr. Dawn Shaughnessy
Group Leader, Experimental Nuclear and Radiochemistry, Lawrence Livermore National Laboratory
Iron Man 2—

Behold Livermorium: A Quest for New Elements
Program Description
A lecture on the science aspect of STEM, how scientists create new elements, and how their nuclear and chemical properties compared to their naturally-occurring counterparts, as well as a discussion of the journey from element discovery to element naming, culminating with the official naming of element 116 as Livermorium, in honor of the scientists and research that has been done at LLNL since its discovery.
Film Synopsis
With the world now aware of his identity as Iron Man, Tony Stark must contend with both his declining health and a vengeful mad man with ties to his father's legacy.
Under pressure from the government, the press, and the public to share his technology with the military, Tony Stark (Robert Downey Jr.) is unwilling to divulge the secrets behind the Iron Man armor because he fears the information will slip into the wrong hands. With Pepper Potts (Gwyneth Paltrow) and James "Rhodey" Rhodes (Don Cheadle) at his side, Tony forges new alliances and confronts powerful new forces.
About the Speaker
Dr. Dawn Shaughnessy has a background in nuclear and radiochemistry and received a PhD in nuclear chemistry from the University of California at Berkeley in the study of fission in the actinide elements. She completed a postdoctoral fellow at Lawrence Berkeley National Laboratory, where she performed research on the environmental behavior of plutonium. In 2002, she went to Lawrence Livermore National Laboratory as a staff chemist in the Stockpile Radiochemistry Group. In 2008, she was named the Deputy Program Element Leader for the Stockpile Radiochemistry Group, and was then named Group Leader of the Experimental Nuclear and Radiochemistry Group in 2010.

In addition to her management responsibilities, Dr. Shaughnessy is the Principle Investigator for Heavy Element research at LLNL and the group leader for radiochemical diagnostics at the National Ignition Facility. Her current research interests include using ICF facilities for nuclear data measurements, fission properties, actinide chemistry, heavy element chemistry, and chemical automation.