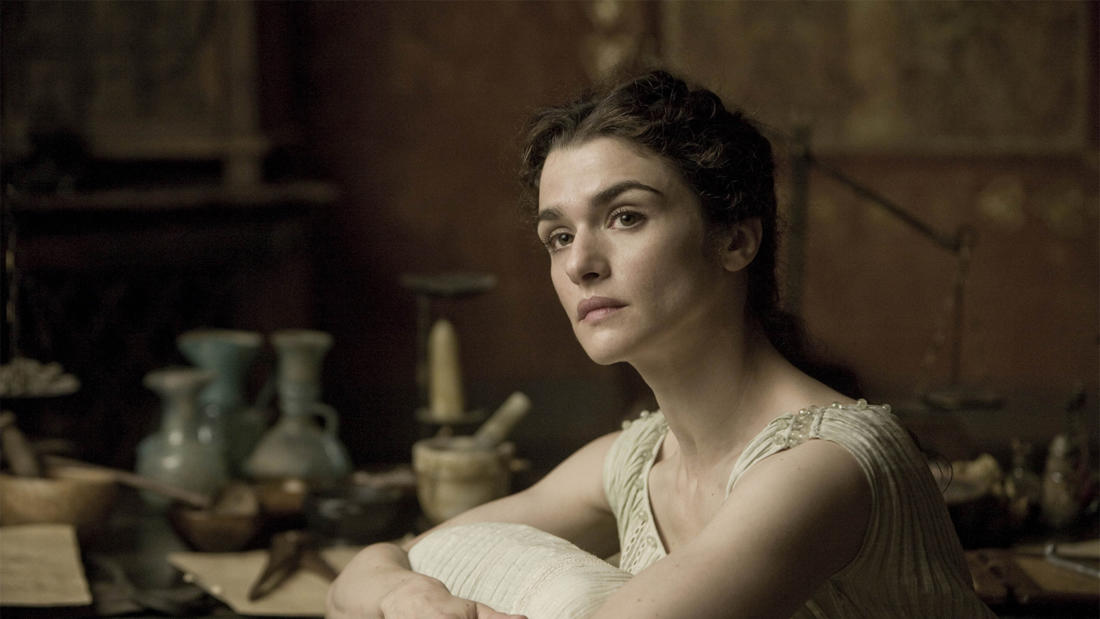 2017
with
Dr. Thomas Edwards
Deputy Director, NASA Ames Research Center
Agora—

Capturing Our Planet from Space
Program Description
A discussion of how NASA technology brings critical data to pilots over remote Alaskan territories and what other space science innovations and exploration is on the horizon.
Film Synopsis
In Roman Egypt toward the end of the fourth century AD, a slave turns to the rising tide of Christianity in the hope of finding freedom while also falling in love with his master, the great female astronomer, mathematician, and philosopher Hypatia of Alexandria.
In the fourth century AD, astronomer and philosopher Hypatia (Rachel Weisz) teaches her scientific beliefs to a class of male students. Among them is lovestruck slave Davus (Max Minghella), the equally smitten Orestes (Oscar Isaac), and a young Christian man named Synesius (Rupert Evans). Hypatia dismisses all of their advances, but this romantic drama pales in comparison to a rising battle between Christians and pagans on the streets of soon-to-be war-torn Alexandria.
About the Speaker
Dr. Thomas A. Edwards is the deputy center director at NASA's Ames Research Center. He was most recently director of aeronautics at Ames, overseeing research in aviation operations, flight vehicle technology and design, and fundamental aerodynamics. In this position, he also was responsible for the operation of national flight simulation and wind tunnel facilities. He began his career with NASA in 1983, and has served in a variety of research and managerial assignments in fields including computational fluid dynamics, aircraft design, aerothermodynamics, information technology, and aviation operations. Dr. Edwards is a graduate of Princeton University, with master's and doctorate degrees in aeronautics and astronautics from Stanford University. As a Sloan Fellow, he holds an MS in management from the Stanford Graduate School of Business. Dr. Edwards is a Fellow of the American Institute of Aeronautics and Astronautics.