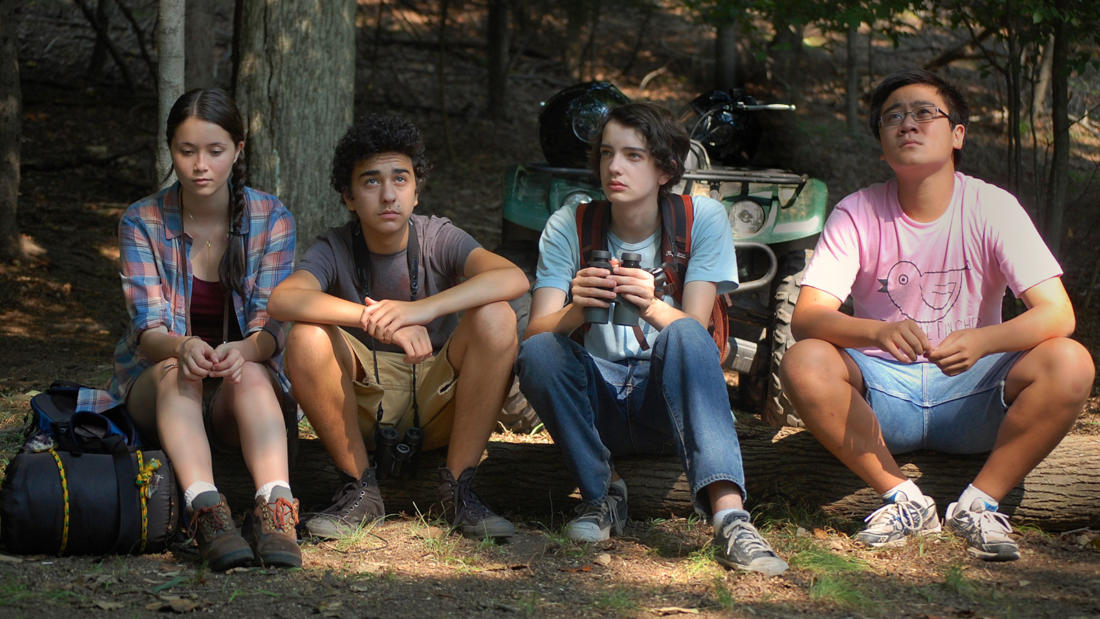 2017
with
Mary Hennen
Director, Chicago Peregrine Program; Birds Assistant Collections Manager, Field Museum
A Birder's Guide to Everything—

Caring for Endangered Birds
Program Description
A discussion of birds and a live falcon demonstration.
Film Synopsis
Teenaged birding fanatic David Portnoy takes an epic road trip with his best friends to solidify their place in birding history.
Teenaged birding fanatic David Portnoy (Kodi Smit-McPhee) thinks he's made the discovery of a lifetime. On the eve of his widower father's second wedding, David spots what may just be the extinct Labrador duck. After consulting with a famous local ornithologist, Lawrence Konrad (Ben Kingsley), he and the two other stalwart members of the local Young Birders Society (Michael Chen, Alex Wolff), joined by their headstrong photographer classmate Ellen (Katie Chang), take off on a rollicking, interstate road trip in search of a rare bird and elusive answers to teenage questions large and small.
About the Speaker
Mary Hennen is the collections assistant in the Bird Division at the Field Museum. In addition to her regular duties of caring for the ornithological collections, she directs the Chicago Peregrine Program. Hennen has been involved with Peregrines since 1989, and took over as director in 1990. Work with Peregrines involves banding young, retrieving injured birds, and monitoring wild breeding pairs in Illinois. In addition, because of her interest in raptors, she has obtained two live, permanently disabled birds she uses for educational programs. One is a Peregrine, the other is a Red-tailed Hawk.