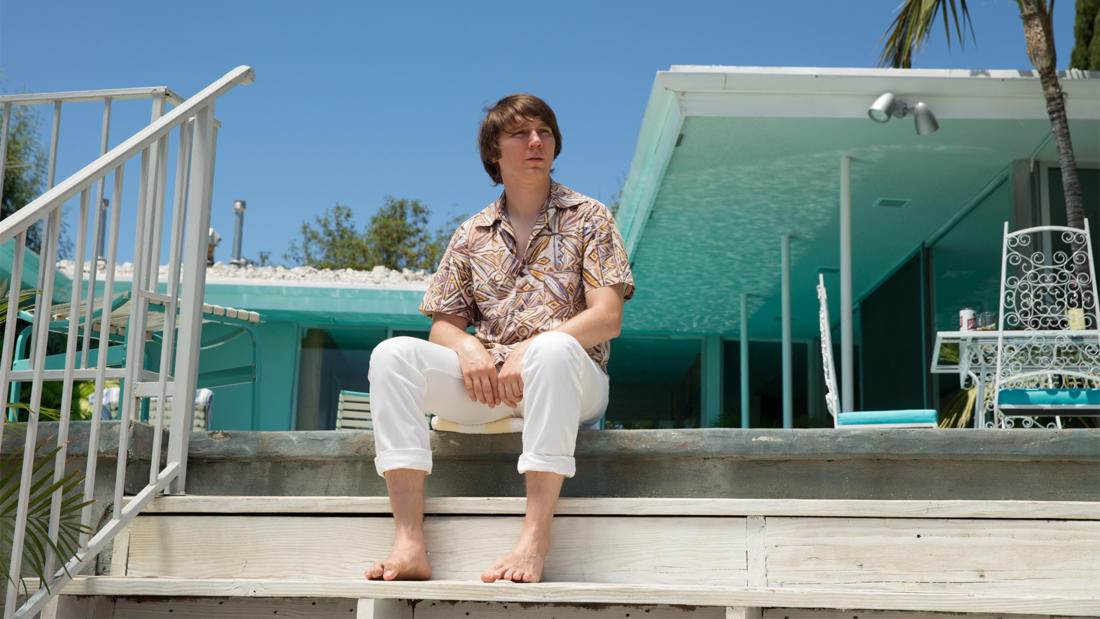 2017
with
Glenn Gass
Provost Professor of Music, Indiana University Bloomington
Love & Mercy—

Creative genius and mental illness
Program Description
A discussion with music historian Glenn Gass.
Film Synopsis
In the 1960s, Beach Boys leader Brian Wilson struggles with emerging psychosis as he attempts to craft his avant-garde pop masterpiece. In the 1980s, he is a broken, confused man under the 24-hour watch of shady therapist Dr. Eugene Landy.
In the 1960s, young singer-songwriter Brian Wilson (Paul Dano) achieves international acclaim after scoring numerous hit records with The Beach Boys. Following a panic attack, he quits touring and moves into the studio, intent on creating "the greatest album ever made," Pet Sounds. Meanwhile, his grip on reality slowly loosens as he attempts to cope with the overwhelming voices in his head. Later, in the 1980s, a middle-aged Wilson (John Cusack) is shown to be a broken, confused man under the pharmacological and legal thrall of his unscrupulous therapist, Dr. Eugene Landy (Paul Giamatti). After meeting Wilson, Cadillac saleswoman Melinda Ledbetter (Elizabeth Banks) is determined to save him from Landy's abusive grip.
About the Speaker
Glenn Gass is Provost Professor of Music in General Studies at the Indiana University Jacobs School of Music. He teaches a series of courses that he developed on the history of rock and popular music that were the first to be offered through a music school and are now the longest-running courses of their kind in the world.
He is the recipient of the Herman B Wells Lifetime Achievement Award, Indiana University Sylvia Bowman Distinguished Teaching Award, IU Student Alumni Association Student Choice Award, Society of Professional Journalists Brown Derby Award, and other teaching awards and honors. He was inducted into the Faculty Colloquium on Excellence in Teaching and is author of A History of Rock Music: The Rock & Roll Era (McGraw-Hill, 1994).
Gass is a member of the Education Advisory Board of the Rock and Roll Hall of Fame and Museum in Cleveland. He is the recipient of grants in composition from the National Endowment for the Arts, Meet the Composer, and Indiana Arts Commission.