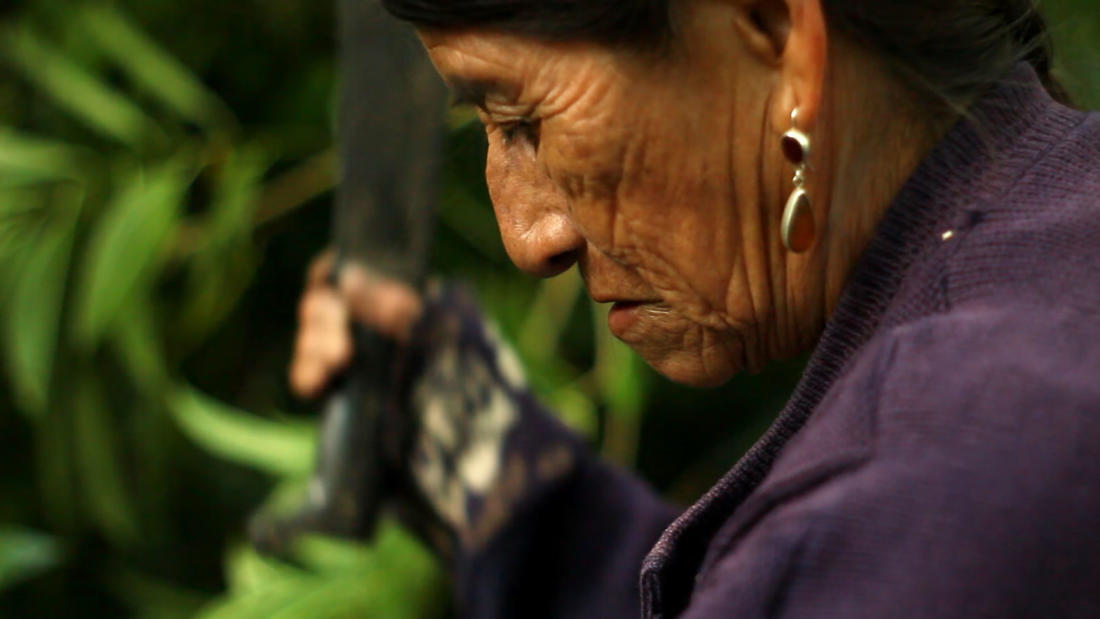 2017
with
Charles Fairbanks
Director of THE MODERN JUNGLE
The Modern Jungle—

Documentary and the clash of cultures
Program Description
Director Charles Fairbanks discusses the effects of globalization and technological advances on small villages as contemporary culture clashes with tradition.
Film Synopsis
Tradition clashes with contemporary culture in a village in the Mexican jungle.
The Modern Jungle is a portrait of globalization filtered through the fever dream of a Mexican shaman, don Juan, who falls under the spell of a pyramid-scheme-marketed nutritional supplement. Juan's neighbor Carmen lives simply, in harmony with the land her martyred husband paid for with his life. The Modern Jungle documents their struggles and encounters with outside forces: from capitalism and commodity fetish, to the culture of cinema, and the directors of this film.
About the Speaker
Fairbanks's short films have been awarded at Ann Arbor, Atlanta, and CPH:DOX, and have shown on POV and at Anthology Film Archives, Slamdance, Visions du Réel, and over 100 other festivals. For this project Fairbanks received support from the Guggenheim Foundation, MacDowell Colony, and the Wexner Art Center's Film/Video Studio Program.