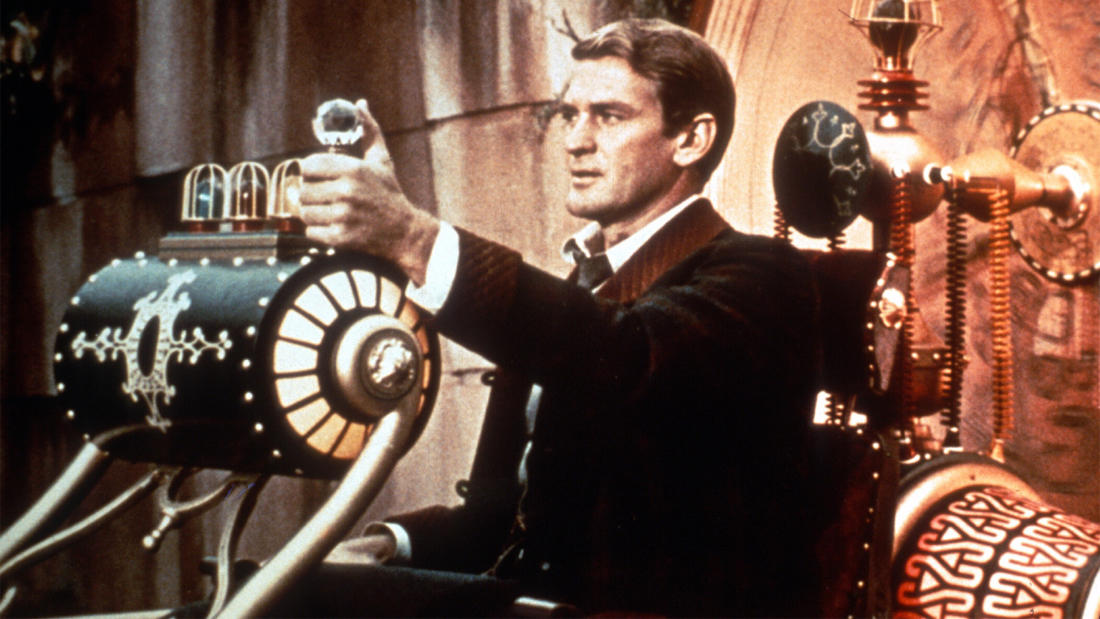 2017
with
Dr. Bill Schutt
Professor of Biology, C.W. Post College of Long Island University
The Time Machine—

Eat Me: The History of Cannibalism
Program Description
Cannibalism is oft portrayed with horror and taboo. In The Time Machine, a scientist finds mankind evolved into two races: the peaceful Eloi, and the Morlocks that feed on them. But the true nature of cannibalism — the role it plays in evolution as well as human history — is more intriguing (and normal) than the misconceptions we've come to accept as fact, evidenced by Dr. Schutt in his new book, Cannibalism: A perfectly Natural History.
Film Synopsis
A man's vision for a utopian society is disillusioned when traveling forward in time reveals a dark and dangerous society.
Scientist and inventor H. George Wells (Rod Taylor) builds a time machine, and, despite the warning from his friend David (Alan Young) against "tempting the laws of providence," decides to visit the future. Jumping ahead 14 years, he observes changes in women's fashion. Jumping ahead 40, he meets David's son (also Young) amid a terrible war. Finally, he travels thousands of years ahead to discover a post-apocalyptic world inhabited by humanoid Eloi and a monstrous underground race known as the Morlocks that feed on them. Adapted from the H. G. Wells novella of the same name, the film received an Oscar for its use of time-lapse photographic effects.

About the Speaker
Dr. Bill Schutt is a biology professor at LIU Post and a research associate in residence at the American Museum of Natural History (AMNH). His first book, Dark Banquet: Blood and the Curious Lives of Blood-Feeding Creatures, was selected as a Best Book of 2008 by Library Journal and Amazon, and was chosen for the Barnes & Noble Discover Great New Writers program. His novel Hell's Gate (with J.R. Finch) was published in 2016, and its sequel, The Himalayan Codex came out in June 2017.
He received his PhD in zoology from Cornell and held a postdoctoral fellowship at the AMNH, where he received a Theodore Roosevelt Memorial Grant. Dr. Schutt has published over two dozen peer-reviewed articles on topics ranging from terrestrial locomotion in vampire bats to the precarious, arboreal copulatory behavior of a marsupial mouse. His research has been featured in Natural History magazine as well as The New York Times, Newsday, The Economist, and Discover magazine. Dr. Schutt currently serves on the board of directors of the North American Society for Bat Research.
His nonfiction book is Cannibalism: A Perfectly Natural History, published as Eat Me: A Natural and Unnatural History of Cannibalism in the UK.