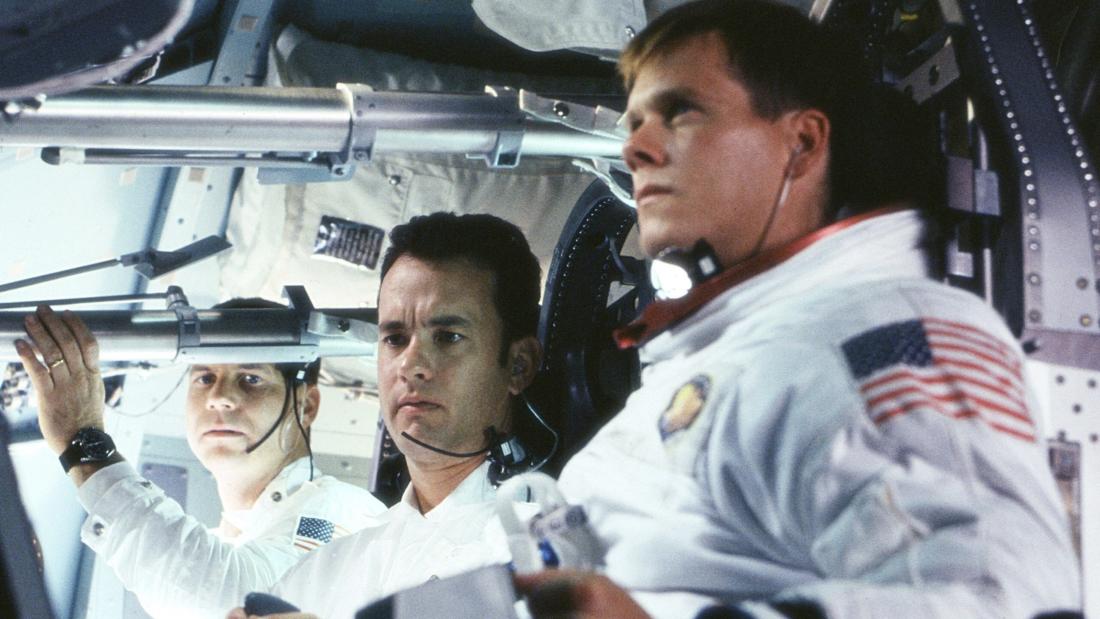 2017
with
Dr. Melissa Rice
Assistant Professor of Planetary Science, Western Washington University
Apollo 13—

Failure is Not an Option: An Inside Look at How NASA Creates Successful Missions to the Moon, Mars, and Beyond
Film Synopsis
NASA must devise a strategy to return Apollo 13 to Earth safely after the spacecraft undergoes massive internal damage putting the lives of the three astronauts on board in jeopardy.
"Houston, we have a problem."
Astronaut Jim Lovell (Tom Hanks) leads command module pilot Jack Swigert (Kevin Bacon) and lunar module driver Fred Haise (Bill Paxton) on what is slated as NASA's third lunar landing mission. All goes smoothly until the craft is halfway through its mission, when an exploding oxygen tank threatens the crew's oxygen and power supplies. As the courageous astronauts face the dilemma of either suffocating or freezing to death, Mattingly and Mission Control leader Gene Kranz (Ed Harris) struggle to find a way to bring the crew back home, all the while knowing that the spacemen face probable death once the battered ship reenters the Earth's atmosphere. Directed by Ron Howard, Apollo 13 was nominated for nine Academy Awards.

About the Speaker
Dr. Melissa Rice is an assistant professor of planetary science at Western Washington University, where she has held a joint appointment in the Geology Department and the Physics & Astronomy Department since 2014. She received her PhD from the Department of Astronomy at Cornell University in 2012, and was a NASA Astrobiology Institute Postdoctoral fellow at Caltech from 2012–2014. Her research focuses on the geology of Mars, and she currently works on NASA's Mars Exploration Rover Opportunity mission, the Mars Science Laboratory rover mission, and the upcoming Mars-2020 rover mission.