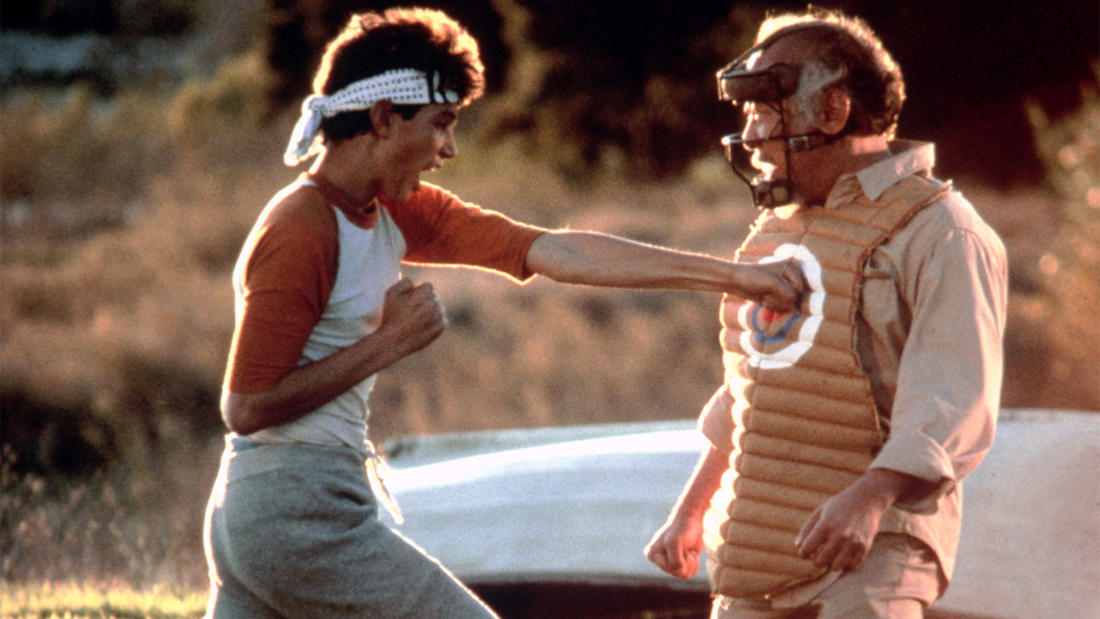 2017
with
Jamie Bursell
Long-Distance Runner; Medical Assistant and Technician, Juneau Pain Center
The Karate Kid—

Feats of Strength
Program Description
A discussion of the mental and physical training the body must go through to prepare for feats of endurance.
Film Synopsis
A handyman/martial arts master agrees to teach a bullied boy karate, and shows him that there is more to the martial art than fighting.
Daniel (Ralph Macchio) moves to Southern California with his mother, Lucille (Randee Heller), but quickly finds himself the target of a group of bullies who study karate at the Cobra Kai dojo. Fortunately, Daniel befriends Mr. Miyagi (Noriyuki "Pat" Morita), an unassuming repairman who just happens to be a martial arts master himself. Miyagi takes Daniel under his wing, training him in a more compassionate form of karate and preparing him to compete against the brutal Cobra Kai. The film garnered critical acclaim, and earned Pat Morita an Academy Award nomination for Best Supporting Actor. The film became the first in a series, spawning three sequels and a remake in 2010.
About the Speaker
Jamie Bursell has lived in Juneau for almost 20 years. She has an extensive history of volunteering within the school district and the community. She served two years on the Juneau Fluoride Study Commission. In 2001, she received the Outstanding Faculty of the Year award from the University of Alaska Southeast, where she taught human anatomy and physiology.
She's now a medical assistant and technician at the Juneau Pain Center. She's also a triathlon coach and owns a triathlon training business.