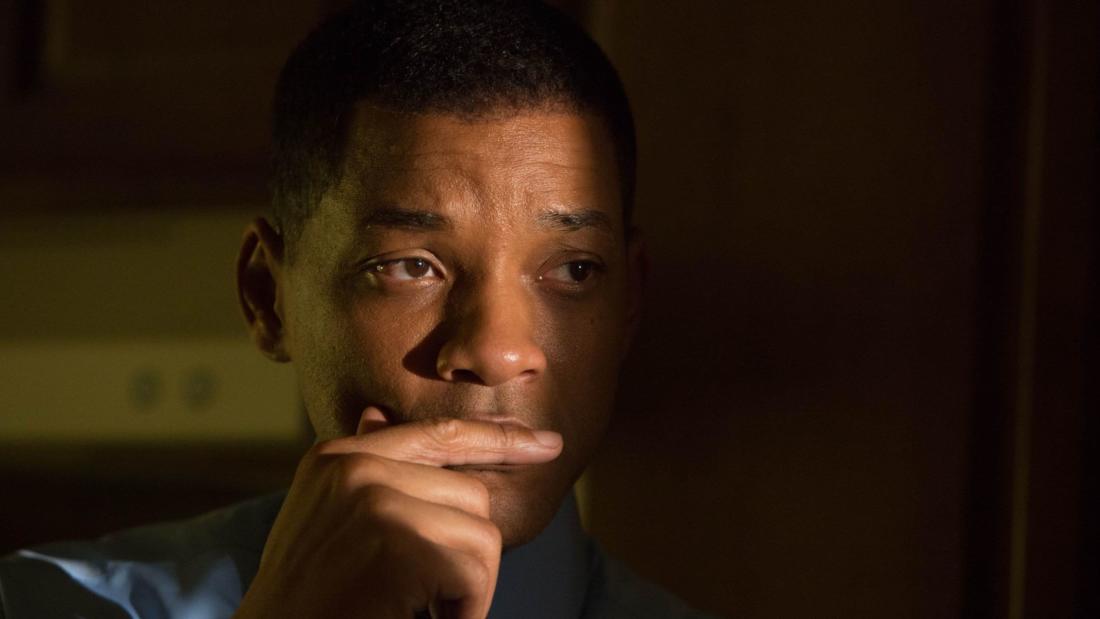 2017
with
Dr. Jeffrey Kutcher
Sports Neurologist
Concussion—

Head to Head: Sports and Athlete Brain Health
Program Description
A discussion of concussions, post-concussion syndrome, and the long-term effects of sports on athlete brain health.
Film Synopsis
In Pittsburgh, accomplished pathologist Dr. Bennet Omalu uncovers the truth about brain damage in football players who suffer repeated concussions in the course of normal play.
While conducting an autopsy on former NFL football player Mike Webster (David Morse), forensic pathologist Dr. Bennet Omalu (Will Smith) discovers neurological deterioration that is similar to Alzheimer's disease. Omalu names the disorder chronic traumatic encephalopathy and publishes his findings in a medical journal. As other athletes face the same diagnosis, the crusading doctor embarks on a mission to raise public awareness about the dangers of football-related head trauma.
About the Speaker
Dr. Jeffrey Kutcher is a board-certified sports neurologist, specializing in sports-related concussion and neurological disorders in athletes. He currently serves as the National Director of The Sports Neurology Clinic at The CORE Institute®.
Dr. Kutcher is currently the Team Neurologist for the United States Ski and Snowboard Association and served as the Team Neurologist for the United States Olympic Team at the 2014 Olympic Winter Games in Sochi, Russia. He is the Director of the National Basketball Association's concussion program and works as an advisor to the Players' Associations of both the National Football League and the National Hockey League. He has also helped develop the concussion policies of the NCAA, several collegiate athletic programs and conferences, as well as local and national youth sport organizations.
Dr. Kutcher led the effort to create the Sports Neurology section of the American Academy of Neurology and served as the section's first chair. He also co-directs the annual Sports Concussion Conference for the American Academy of Neurology. Dr. Kutcher speaks frequently, both nationally and internationally, on sports concussion and has been directly involved in the development of educational materials for athletes, coaches and parents. He has research interests in the diagnosis and management of sports concussion, as well as the short and long-term effects of the injury.
Dr. Kutcher obtained his medical degree from Tulane University School of Medicine. He completed his residency program in neurology at the University of Michigan. He is a member of the American Academy of Neurology (AAN), American Medical Society for Sports Medicine (AMSSM), and the American Neurology Association (ANA).