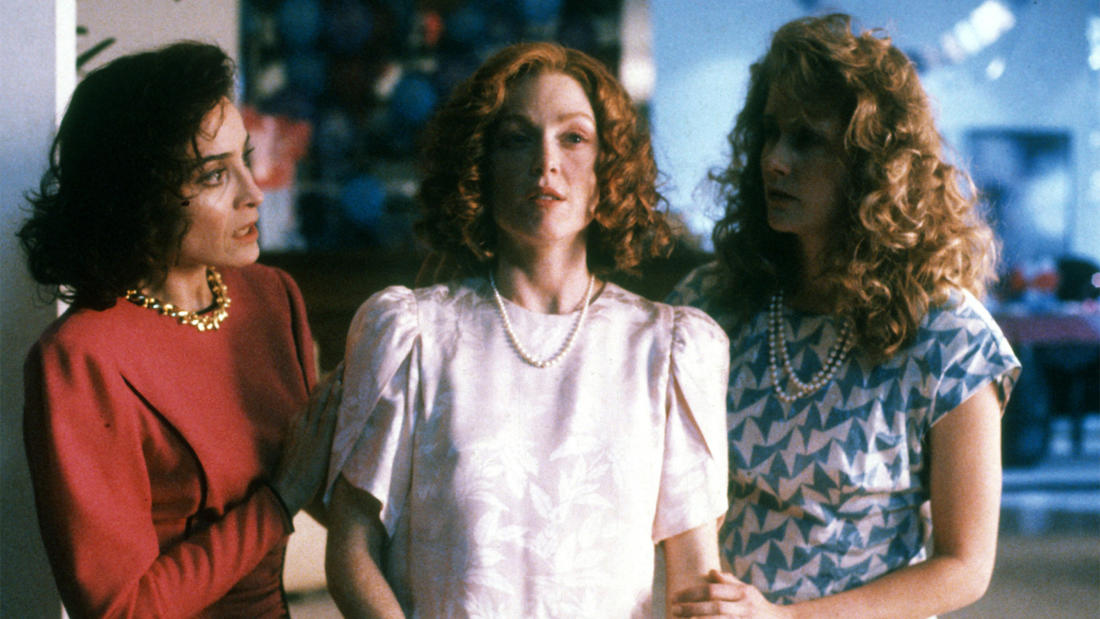 2017
with
Laura Vandenberg
Assistant Professor of Environmental Health Science, University of Massachusetts Amherst
Safe—

Home hazards: How the chemicals we live with can trigger disease
Program Description
An overview of how early life exposures to chemicals and chemical mixtures can predispose individuals to diseases that manifest later in life.
Film Synopsis
An affluent and unexceptional homemaker in the suburbs develops multiple chemical sensitivity.
Carol White (Julianne Moore) lives with her husband and son in suburban comfort until she collapses one day, for no apparent reason. Her condition worsens in the weeks that follow, as she suffers from coughing fits, exhaustion, and spontaneous nose bleeds, triggered by sources as disparate as car exhaust, cologne, and the sun. Failing to find any medical explanation for her maladies, her doctor refers her to a psychiatrist, who suggests that her physical ailments are psychosomatic—a theory echoed by her callous and increasingly frustrated husband. At her wits' end, Carol withdraws to an expensive New Age retreat for sufferers of "20th century disease," where the community's guru (Peter Friedman) champions a dubious regimen of diet, climate control, introspection, and self-love.
About the Speaker
Dr. Laura Vandenberg earned her BS degree from Cornell University in 2003 and her PhD from Tufts University School of Medicine in 2008. After postdoc positions at The Forsyth Institute at Harvard School of Dental Medicine and Tufts University, Dr. Vandenberg joined the faculty in the Department of Environmental Health Sciences at the University of Massachusetts Amherst in Fall 2013. Dr. Vandenberg's laboratory research focuses on how low level exposures to environmental chemicals can induce diseases including infertility, metabolic syndrome, and breast cancer. Dr. Vandenberg is an author on 70 peer reviewed papers and nine book chapters. She has served on a number of US and international expert panels to assess endocrine disrupting chemicals and is regularly asked to speak at conferences around the world.