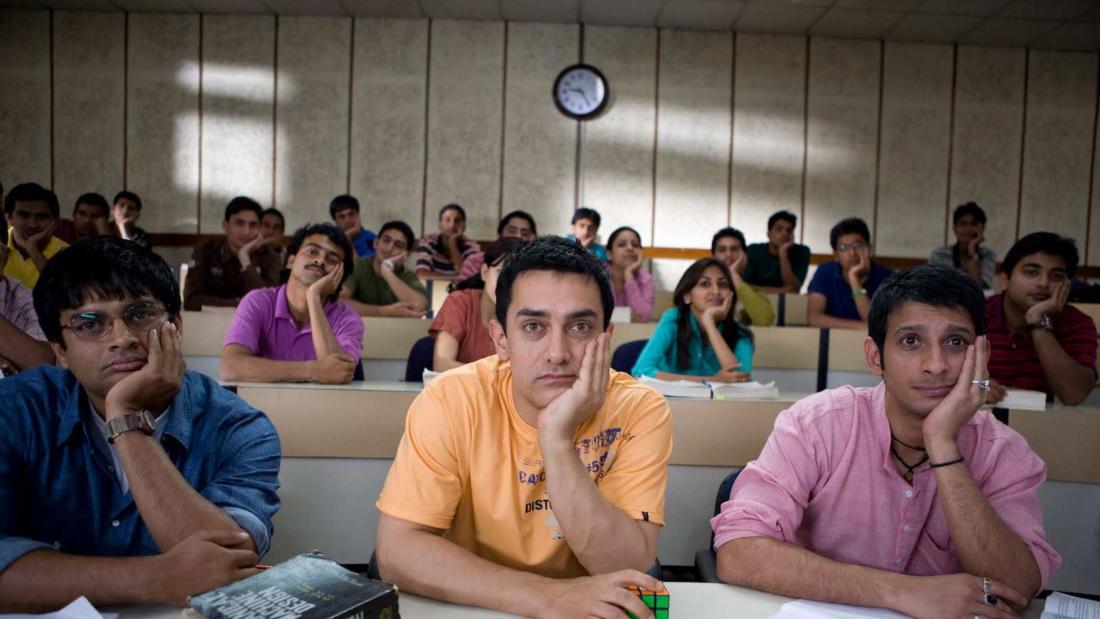 2017
with
​Dr. Sara Tabtabai
Assistant Professor of Medicine, Pat and Jim Calhoun Cardiology Center, University of Connecticut
3 Idiots—

Is Laughter the Best Medicine?
Program Description
A discussion of the effects of laughter on the cardiovascular system and overall health, as well as the proven negative effects of emotional stress on cardiac function.
Film Synopsis
Two friends looking for a lost buddy deal with a forgotten bet, a wedding they are forced to crash, and an out of control funeral.
Farhan Qureshi (Madhavan) and Raju Rastogi (Sharman Joshi), on an adventure, take a trip down memory lane and the story of their missing friend — the impressible free-thinker Rancho (Aamir Khan), who in his unique way, touched and changed their lives. It's a story of their hostel days that swings between Rancho's romance with the spirited Pia (Mona Singh), and his clash with an oppressive mentor, Viru Sahastrabudhhe (Boman Irani), up to the day he disappeared.
About the Speaker
Dr. Sara Tabtabai is an assistant professor of medicine in the Pat and Jim Calhoun Cardiology Center at the University of Connecticut. She is a graduate of Northeastern University and the University of Connecticut School of Medicine. Dr. Tabtabai trained in internal medicine at the Massachusetts General Hospital in Boston. She then completed a fellowship in cardiovascular disease followed by an advanced clinical and research fellowship in heart failure and transplantation at the Massachusetts General Hospital.