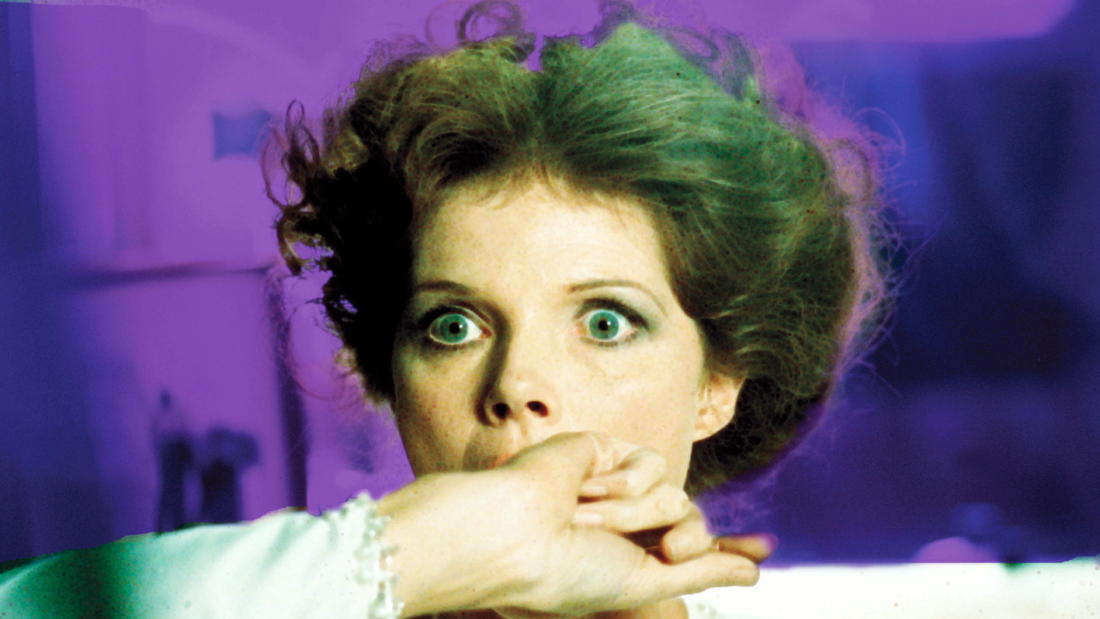 2017
with
Dr. Kim Percival
Owner, Cat Hospital of Austin
and
Monica Frenden
Cat Program Manager, Austin Pets Alive!
The Uncanny—

Lions and Tigers and Cats
Program Description
A discussion of feline behaviorism.
Film Synopsis
A horror writer has stumbled upon a terrible secret, that cats are supernatural creatures who really call the shots. In a desperate attempt to get others to believe him, he spews three tales of feline horror.
Wilbur Gray (Peter Cushing) visits Frank Richards (Ray Milland) so he can get his book published. This book Gray has written are about cats. Cats watching everyone and controlling everything. He swears the three stories in the book are all true. The first involves the murder of a cat-loving old woman (Joan Greenwood), the second is a tale of black magic between two girls (Katrina Holden, Chloe Franks), and the third is a tale of murderous revenge...by a cat.
About the Speaker
Dr. Kim Percival is the owner of the Cat Hospital of Austin. In 2000, Dr. Percival opened the hospital in order to give feline patients a calm, comfortable environment where they can receive high quality veterinary medicine.
Dr. Percival grew up in New Orleans and spent 10 years in Houston. She had wanted to become a veterinarian from the time she was in fourth grade; a major fifth grade project required her to interview a veterinarian and that cemented her decision to pursue a career in veterinary medicine.
She attended Texas A&M University College of Veterinary Medicine and focused on learning everything she could about feline medicine. An active student member of the American Association of Feline Practitioners, she received an award for her knowledge about cats. She graduated cum laude and was awarded her Doctorate of Veterinary Medicine in 1996.
Following veterinary school, Dr. Percival practiced medicine at a small animal hospital in Austin. She worked with a variety of animals and frequently noticed how cats became nervous due to the noise from barking dogs. That experience encouraged her to open the Cat Hospital of Austin.
A member of the American Association of Feline Practitioners, the American Veterinary Medical Association and the Texas Veterinary Medical Association, Dr. Percival has special interests in feline internal medicine, senior pet care and feline dentistry.

Monica Frenden, cat program manager at Austin Pets Alive, noticed the stark lack of resources for community cats in rural Illinois and decided to do something about it. In 2008, Monica founded a trap-neuter-return organization that sterilized thousands of cats. To further reduce euthanasia, she pioneered one of the nation's first, and largest, barn cat programs. In 2012, Frenden moved to Texas and joined Austin Pets Alive! Since 2012, she has led her team to a 40% growth in cat adoptions, helped Austin achieve a citywide 98% live release rate for cats, and oversees the adoption and care of nearly 4,000 cats each year. Her passion for improving the country's sheltering systems for cats and love of sassy cats helps save even the most challenging of felines.