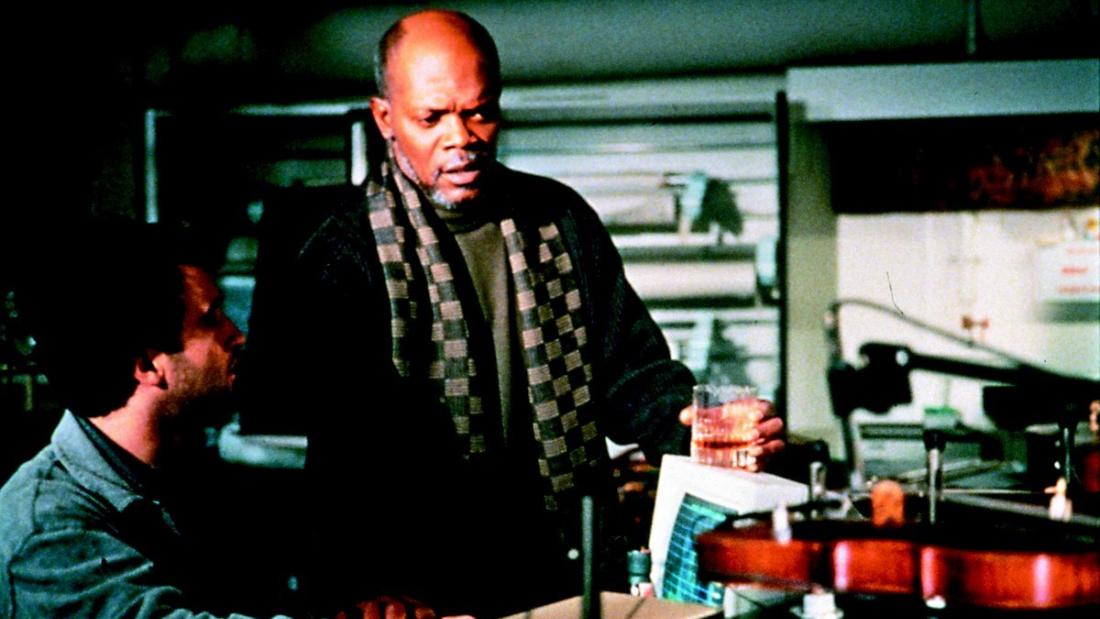 2017
with
Dr. Sile O'Modhrain
Associate Professor of Performing Arts Technology, University of Michigan
The Red Violin—

Making Music: Violin Artistry and Technology
Film Synopsis
An epic adventure of mystery and obsession unfolds when an appraiser of rare musical instruments discovers a one-of-a-kind, red violin at a prestigious Montreal auction house.
The intricate history of a beautiful antique violin is traced from its creation in Cremona, Italy, in 1681, where a legendary violin maker (Carlo Cecchi) paints it with his dead wife's blood to keep her memory alive, to an auction house in modern-day Montreal, where it draws the eye of an expert appraiser (Samuel L. Jackson). Over the years between, the violin travels through four different countries, where it has a profound impact on all those who own it.
About the Speaker
Dr. Sile O'Modhrain is an associate professor of performing arts technology at the University of Michigan. She earned a BA in music from Trinity College in Dublin, Ireland, and a licentiate in piano teaching from Trinity College London. She holds an MS in music technology from the University of York, York, England, and a PhD in computer-based music theory from Stanford University.
Dr. O'Modhrain has worked as a researcher and faculty member, both here and abroad, at the prestigious MIT Media Lab, Media Lab Europe, and at the Sonic Arts Research Center at Queen's University of Belfast. She has also worked for BBC Radio as an audio engineer and program producer. Her research focus is on haptics — touch and gesture — and its relationship to music performance and on the development of new interfaces for technology-enhanced instruments that extend the boundaries of musical expression. Also impressive is her combination of experience in many areas related to audio, psychoacoustics, computer music, cognition, and gestural control of music. She is internationally known and respected in her field, as evidenced by her record of scholarly accomplishment in well-regarded journals and as a frequent speaker at international conferences.