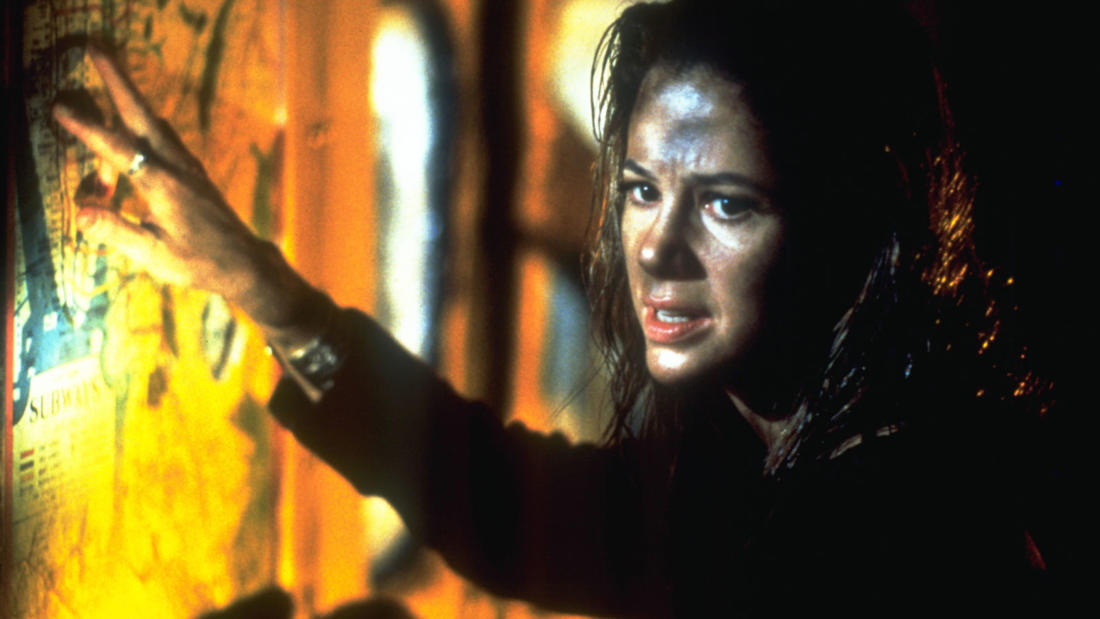 2017
with
Jerome O. Klein
Professor of Pediatrics, Boston University School of Medicine
Mimic—

Once bitten: Insect-borne diseases
Program Description
Over the past 15 years, the incidence of diseases transmitted by mosquito, tick, and flea bites has more than tripled. In this presentation, Dr. Jerome O. Klein, Professor of Pediatrics at Boston University School of Medicine, discusses insect-borne diseases and the threat they pose to global health.
Film Synopsis
Three years ago, entomologist Dr. Susan Tyler genetically created an insect to kill cockroaches carrying a virulent disease and released it into New York City. Now, the insects are out to destroy their only predator, mankind.
Guillermo del Toro's (Pan's Labyrinth, Hellboy) first Hollywood feature is an atmospheric journey into darkness, made terrifyingly complete with intricate design-work from two of the best in the business: Carol Spier (The Fly, Naked Lunch) and Rob Bottin (The Thing). Starring Academy Award winner Mira Sorvino (Mighty Aphrodite), Charles S. Dutton (A Time to Kill), and Josh Brolin (True Grit), Mimic brings the epic battle between man and nature to life when a team of scientists discover that their experiment in genetic engineering has gone horribly awry.
Photo courtesy of PHOTOFEST
About the Speaker
Dr. Jerome Klein received his undergraduate degree from Union College in Schenectady, New York in 1952 and his Medical Degree from Yale Medical School in 1956. He was a Resident in Pediatrics at the University of Minnesota Hospital and Boston City Hospital and was a Research Fellow in Infectious Diseases at the Thorndike Memorial Laboratory at Boston City Hospital.
Dr. Klein is Professor of Pediatrics at Boston University School of Medicine. He is an attending physician in the Section of Pediatric Infectious Diseases of the Department of Pediatrics at Boston Medical Center and Lecturer at Harvard Medical School. He is the author or co-author of more than 500 articles on the infectious disease of infants and children. He is the editor with JS Remington of Infectious Diseases of the Fetus and Newborn Infant (WB Saunders, 8th edition, 2016) and author with CD Bluestone of Otitis Media in Infants and Children (WB Saunders,4rd edition, 2007). Dr. Klein is the recipient of the Distinguished Physician Award of the Pediatric Infectious Diseases Society (1995), the Bristol Award For Distinguished Achievement of the Infectious Diseases Society of America (1995), Clinician of the Year Award of the Massachusetts Infectious Diseases Society (1996), The Lifetime Achievement Award for Clinical Research of the Society for Ear, Nose, Throat Advances in Children (SENTAC) (1998), and the Maxwell Finland Award for Scientific Achievement from the National Foundation for Infectious Diseases (2002).