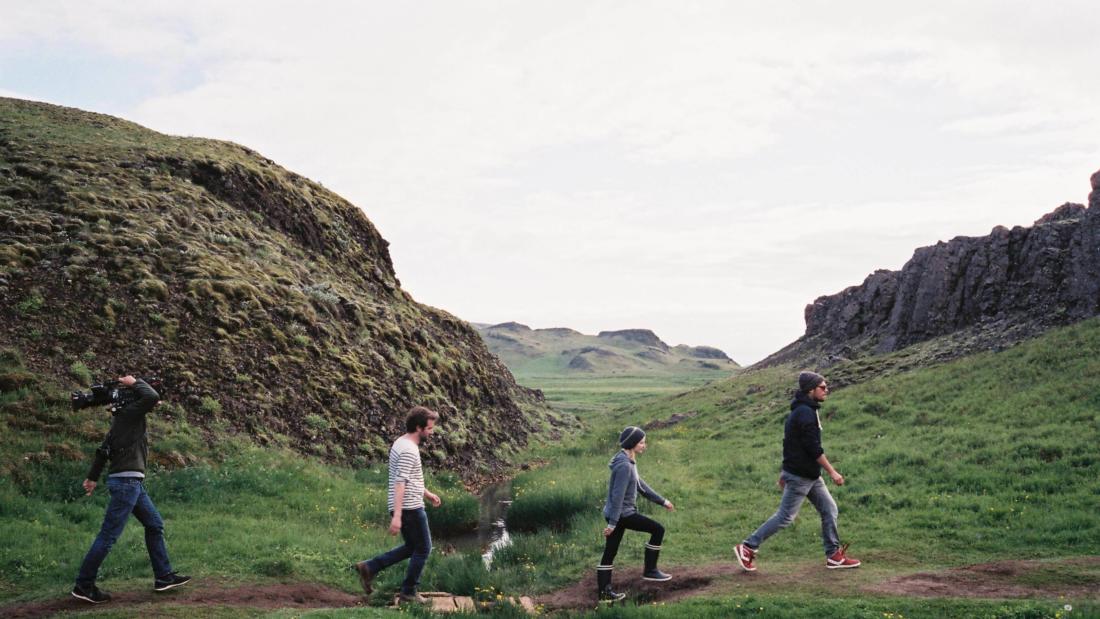 2017
with
Louis de Corail
Consulat General de France a Atlanta
and
Dr. Nik Heynen
Professor of Geography, University of Georgia
and
Dr. Gene M. Pesti
Professor of Poultry Sciences, University of Georgia
and
Dr. Patricia Yager
Professor of Marine Science, University of Georgia
moderated by
Dr. Richard Neupert
Professor of Film Studies, University of Georgia
Tomorrow (Demain)—

Putting the Pieces Back Together: A New Look at our Changing Environment
Program Description
A panel discussion featuring University of Georgia faculty involved in environmental studies and global warming issues.
Film Synopsis
As mankind is threatened by the collapse of the planet's ecosystems, a team of young French people explore the world in search of solutions to our most pressing social, economic and environmental issues.
In this documentary, filmmakers Mélanie Laurent and Cyril Dion travel worldwide to investigate concrete solutions to environmental and social challenges. Using the most successful experiments in areas of agriculture, energy, habitat, economy, education, and democracy, they try to put back together the puzzle to tell a new story of the future.
About the Speaker
Louis de Corail is the Consulat General de France a Atlanta. He began his career within Ministry of Foreign Affairs and International Development in 1990 after two years of National and civil service as an international volunteer in Monrovia, Liberia. De Corail previously held various positions as Secretary and Counselor at the Embassies in Suva (1990–1993), Zagreb (1999–2002), Dublin (2005–2008), and Oslo (2008–2012). He also served as Press Counselor in Ottawa (1996–1999). At the central headquarters in Paris, he worked in Protocol (1993–1996) as well as the Office of European Cooperation (1999–2002). From 2012 to 2016, he was seconded to the City Hall of Bordeaux/Bordeaux Metropole as Director of International Relations. De Corail holds an MA in literature (Paris-IV), and was a PhD student/graduate assistant in the Department of French at New York University in the 1980s.

Dr. Nik Heynen is a professor of geography at the University of Georgia and the director of the Coweeta Listening Project. His research interests include urban geography, urban political ecology, environmental justice, urban social movements, studies of race, class, and gender, science and technology studies, and hunger and food studies. Dr. Heynen received his PhD in geography from Indiana University.

Dr. Gene M. Pesti is a professor of poultry sciences at the University of Georgia. His research interests include amino acid requirements, factors influencing methyl nutrition, phosphorus utilization, and modeling nutrient requirements. Awards include Outstanding Teacher Award from the UGA Poultry Science Club in 2008, the Broiler Research Award from the National Chicken Council in 2004, and the Research Award from the American Egg Board in 1999.


Dr. Patricia Yager is a professor of marine science at the University of Georgia. Her interdisciplinary research approach includes oceanography, marine microbial ecology, and biogeochemistry. Her work concentrates on the feedbacks between climate and marine ecosystems, and includes both fieldwork and modeling. Recent projects include investigating the effects of melting ice sheets on Arctic and Antarctic coastal productivity, and carbon sequestration by microbial communities in the Amazon River plume. Dr. Yager received a BS from the Department of Geology at Brown University, and an MS and PhD from the School of Oceanography at the University of Washington.

Dr. Richard Neupert is the Charles H. Wheatley Professor of the Arts and a Josiah Meigs Distinguished Teaching Professor at the University of Georgia. He teaches film history and theory. His special areas of interest are French cinema, narrative theory, and animation. His books include John Lasseter, French Animation History, A History of the French New Wave Cinema, and The End: Narration and Closure in Cinema. He also translated two books from French: Aesthetics of Film and The French New Wave: An Artistic School. Dr. Neupert is coordinator of UGA's film studies major and film studies minor, and is co-president of the non-profit Ciné movie theater.