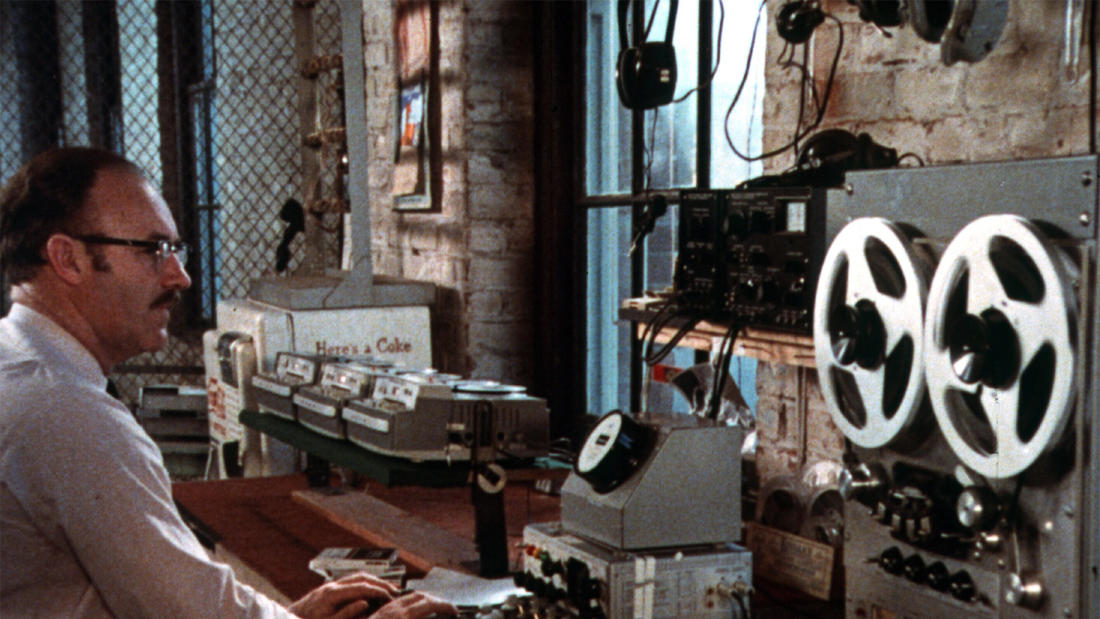 2017
with
Dr. Shannon McMurtrey
Assistant Professor of Management Information Systems, Drury University
The Conversation—

Dance Like No One's Watching, Encrypt Like Everyone Is
Program Description
A discussion on the themes presented in the film, particularly as they relate to current concerns about cybersecurity, privacy on the Internet, and who is watching us.
Film Synopsis
A paranoid, secretive surveillance expert has a crisis of conscience when he suspects that a couple he is spying on will be murdered.
Considered by many critics to be the artistic high point of director Francis Ford Coppola's career, The Conversation conjures a dark atmosphere of paranoia and suspicion, a precursor to today's surveillance society. In the film, Harry Caul (Gene Hackman) is an obsessive loner who is hired to record the conversation of a young couple (Frederic Forrest, Cindy Williams) as they walk through San Francisco's Union Square. All of this is simple enough, until Caul begins to suspect that his employer (Harrison Ford) may have a darker ulterior motive. Tormented by memories of a previous case that ended badly, Caul becomes obsessed with the resulting tape, trying to determine if the couple are in danger.
About the Speaker
Dr. Shannon McMurtrey joined the Drury faculty in fall 2016 as an assistant professor of information management systems within Drury's Breech School of Business. He has been a leader in information technology circles for two decades, first with the launch of online shopping cart platform Cart32, and later teaching at Missouri State University. He is now spearheading Drury's newly created Cybersecurity Leadership Certificate Program, which is a graduate-level program designed to help business professionals of all types understand how to protect, detect, defend, and respond to cybersecurity attacks and manage risk. In 2017, Biz 417 Magazine and the Association of Information Technology Professionals of the Ozarks named him "Security Professional of the Year" at the inaugural Excellence in Technology Awards. Dr. McMurtrey received his BS and MBA from Missouri State University, and his PhD Nova Southeastern University.