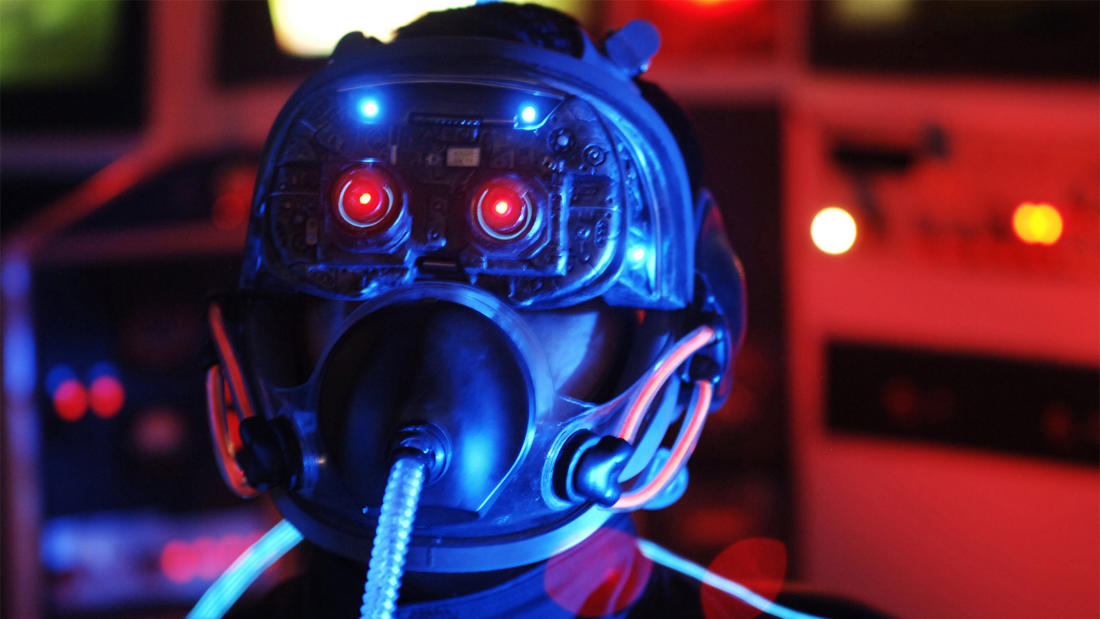 2017
with
Alex Rivera
Director, SLEEP DEALER
and
Wendy Ju
Assistant Professor of Information Science, Cornell Tech
Sleep Dealer—

Remote work
Program Description
The filmmaker and an expert in human-robot interaction discuss the future of work and the potential and pitfalls of remotely controlled devices.
Film Synopsis
The near future. Like tomorrow. In a world marked by closed borders, corporate warriors, and a global computer network, three strangers risk their lives to connect, break through the barriers of technology, and unseal their fates.
Memo (Luis Fernando Peña) is a hacker living an impoverished existence in a degraded Mexico of the future. When his hacking activities are discovered, the military attacks his home, and Memo is forced to flee to Tijuana. There, he meets Luz (Leonor Varela), a journalist who plugs her body into the Internet and sells her memories for others to download. When Luz takes on a mysterious assignment and Memo lands a job in a high-tech factory—which connects his nervous system to a robot based in the U.S.—they descend into a cyber-nightmare and discover a deadly truth.
About the Speaker
Alex Rivera is a filmmaker and artist who has been making work for the past 20 years, in a variety of formats, with a focus on immigration and the internet. His films have played internationally at the Berlinale, MoMA, the Guggenheim, Sundance, and on PBS. He has been supported by organizations including the Ford Foundation, Rockefeller Foundation, Sundance Institute, Sloan Foundation, and the Los Angeles Contemporary Art Museum.
Dr. Wendy Ju is an assistant professor at Cornell Tech on Roosevelt Island in the information science program. Dr. Ju researches human-robot interaction and automated vehicle interfaces, focusing on the ways that interactive devices engage with people. She was previously executive director of interaction design research at Stanford, where she received her PhD in mechanical engineering. Her book The Design of Implicit Interactions was published in 2015.