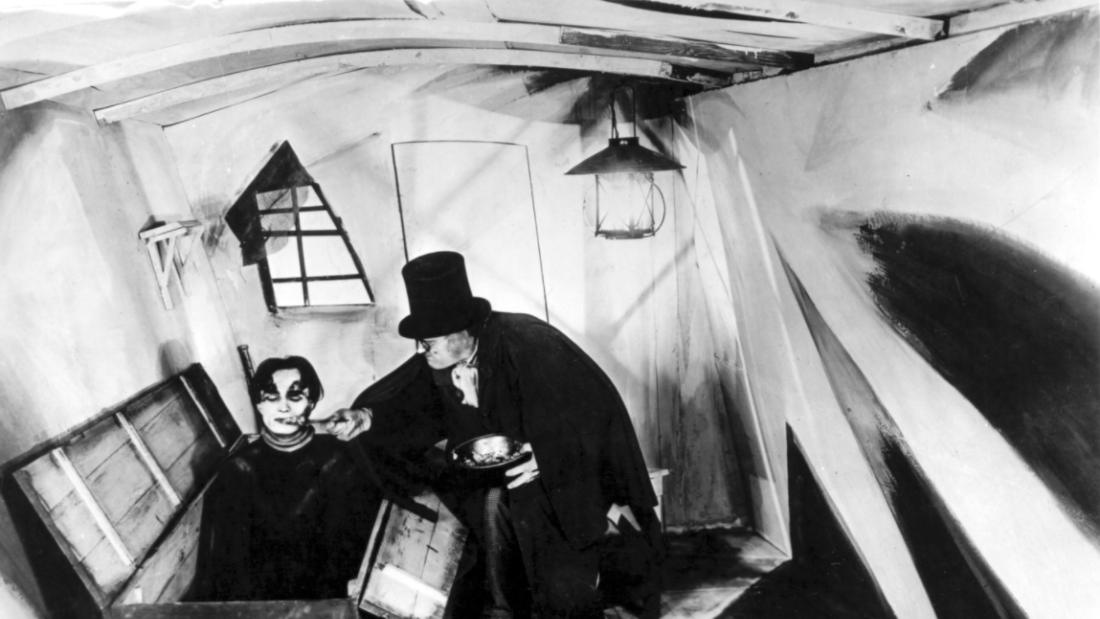 2017
with
Dr. Carl Bazil
Director of the Epilepsy and Sleep Division, Department of Neurology, Columbia University
and
Javier Téllez
Artist
The Cabinet of Dr. Caligari—

Somnambulism, When Dreams Come True
Program Description
A discussion of the phenomenon of somnambulism.
Film Synopsis
In this seminal masterpiece of German Expressionist cinema, a hypnotist brings a man under his control and turns him into a somnambulist, or sleepwalker, who commits murders.
At a carnival in Germany, Francis (Friedrich Feher) and his friend Alan (Rudolf Lettinger) encounter the crazed Dr. Caligari (Werner Krauss). The men see Caligari showing off his somnambulist, Cesare (Conrad Veidt), a hypnotized man who the doctor claims can see into the future. Shockingly, Cesare then predicts Alan's death, and by morning his chilling prophecy has come true — making Cesare the prime suspect. However, is Cesare guilty, or is the doctor controlling him?
About the Speaker
Dr. Carl Bazil is a sleep disorder professional certified in sleep medicine, and specializing in insomnia, who is affiliated with New York Presbyterian Hospital. He is the director of the Epilepsy and Sleep Division of the Department of Neurology at Columbia University.

Javier Téllez is a Venezuelan video installation artist. His film Caligari and the Sleepwalker was made in collaboration with patients of a German psychiatric institution. Téllez's work has been exhibited internationally, and was included in the Whitney Biennial in 2008. In New York, he is represented by Koenig & Clinton gallery.