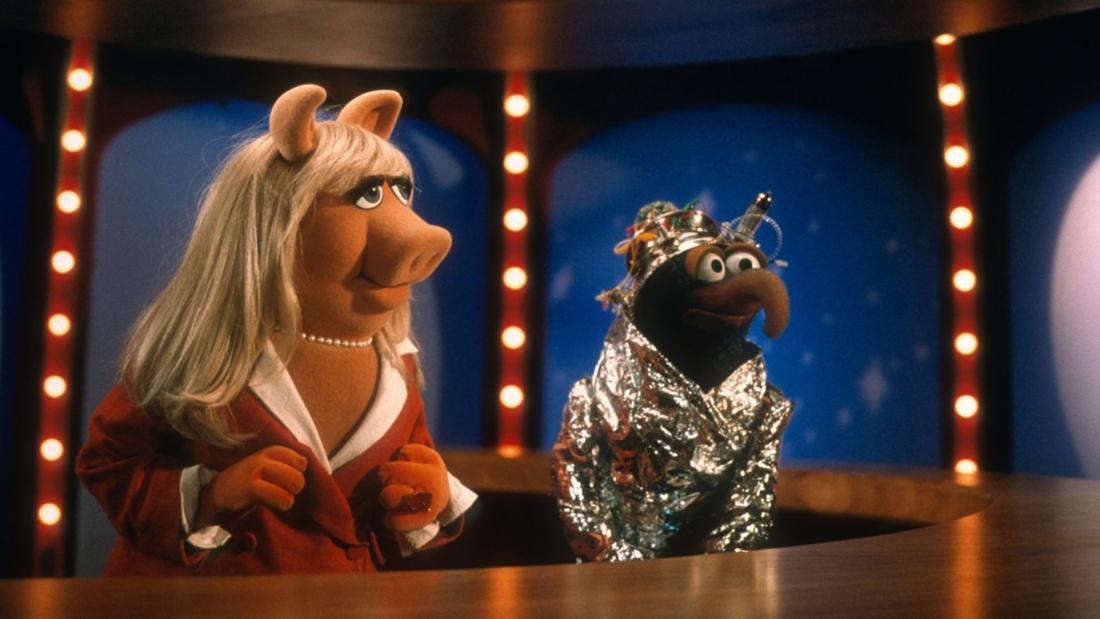 2017
with
Ben and Tonya Mezrich
Authors, Charlie Numbers and the Man in the Moon
Muppets from Space—

Science on Screen Jr. presents: Muppets from Space
Program Description
Join authors Ben and Tonya Mezrich for a reading from their new children's book, Charlie Numbers and the Man in the Moon, followed by an outer space adventure with those lovable Muppets. Book signing at 10am, followed by 10:30am screening of Muppets from Space.
Film Synopsis
On a quest to find his real family, Gonzo discovers that his long-lost relatives are actually aliens from a distant planet.
Gonzo is contacted by his alien family through his breakfast cereal. But when the men in black kidnap him, it's up to Kermit and the gang to rescue Gonzo and help him reunite with his long-lost family.
Photo courtesy of Photofest
About the Speaker
Ben Mezrich graduated magna cum laude from Harvard. He has published seventeen books, including the New York Times bestsellers The Accidental Billionaires, which was adapted into the Academy Award–winning film The Social Network, and Bringing Down the House, which has sold more than 1.5 million copies in twelve languages and was the basis for the hit movie 21.
When Tonya Mezrich was little, she preferred art to reading. But then she learned that reading could be just as cool, and so could writing books. She attended Tufts University, where she studied French literature and art history. She later developed a jewelry line and clothing line and launched and cohosted the TV show Style Boston. She is the resident fashion expert at NECN and writes a blog about style and fashion at TonyaMezrich.com. She and Ben live in Boston with their two kids and a pug.
About Science on Screen Jr.
Aimed at children ages 5 to 10, Science on Screen Jr. is an extension of acclaimed Science on Screen program, which promotes understanding of science and technology through the magic of cinema. Science on Screen Jr. creatively pairs screenings of family-friendly films with lively introductions by notable figures from the world of science, technology, and medicine.