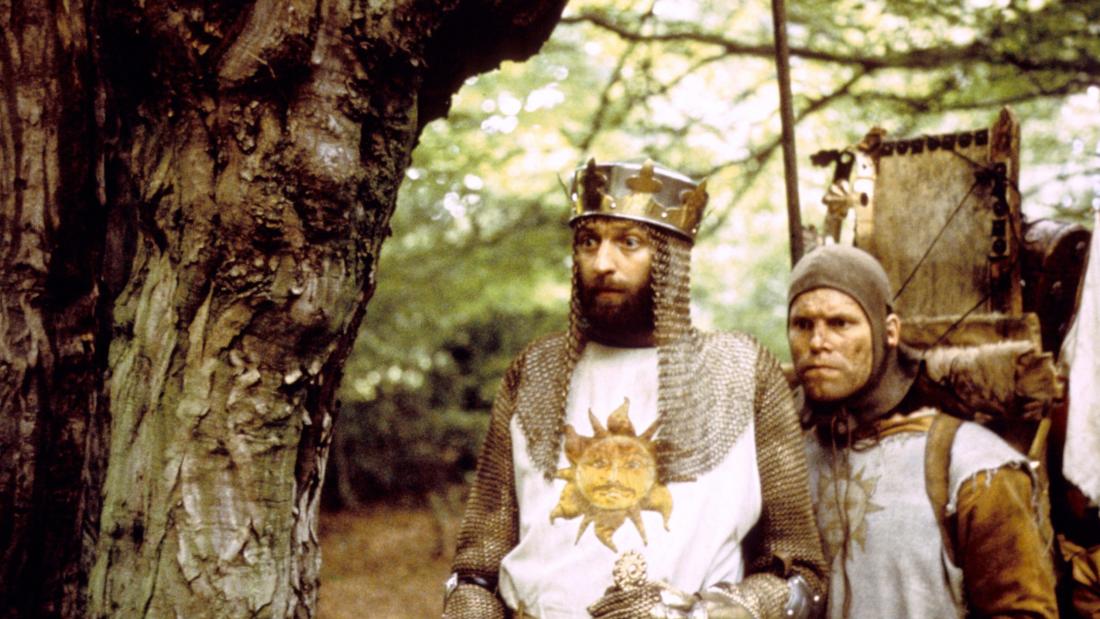 2017
with
Dr. Mark Smith
Mosley Environmental Associate Professor/Extension Specialist, Alabama Cooperative Extension System, School of Forestry and Wildlife Sciences, Auburn University
Monty Python and the Holy Grail—

Taming a Python, One Killer Rabbit at a Time
Program Description
A discussion of the scientific method and how it is portrayed — often with humorous effect — in the film.
Film Synopsis
King Arthur and his knights embark on a low-budget search for the Holy Grail, encountering many, very silly obstacles.
With his sidekick Patsy (Terry Gilliam) and a dependable pair of coconuts, King Arthur (Graham Chapman) gathers together some of England's finest (or least most available) knights to join him on a God-given quest to find the Holy Grail, including brave Sir Robin (Eric Idle), chaste Sir Galahad (Michael Palin), heroic Sir Lancelot (John Cleese), and good Sir Bedevere (Terry Jones). Whether banded together or left to wander alone, they brave killer rabbits, Bridges of Death, Knights who say "Ni!," and, most dauntingly of all, the French.
About the Speaker
Dr. Mark Smith is the Mosley Environmental Associate Professor/Extension Specialist at Alabama Cooperative Extension System, School of Forestry and Wildlife Sciences at Auburn University. His areas of interest include forestry, wildlife, and natural resource management, in particular, wild pig damage management, game and non-game population, and habitat management. He received his BS from Michigan State University and an MS and PhD from Mississippi State University.