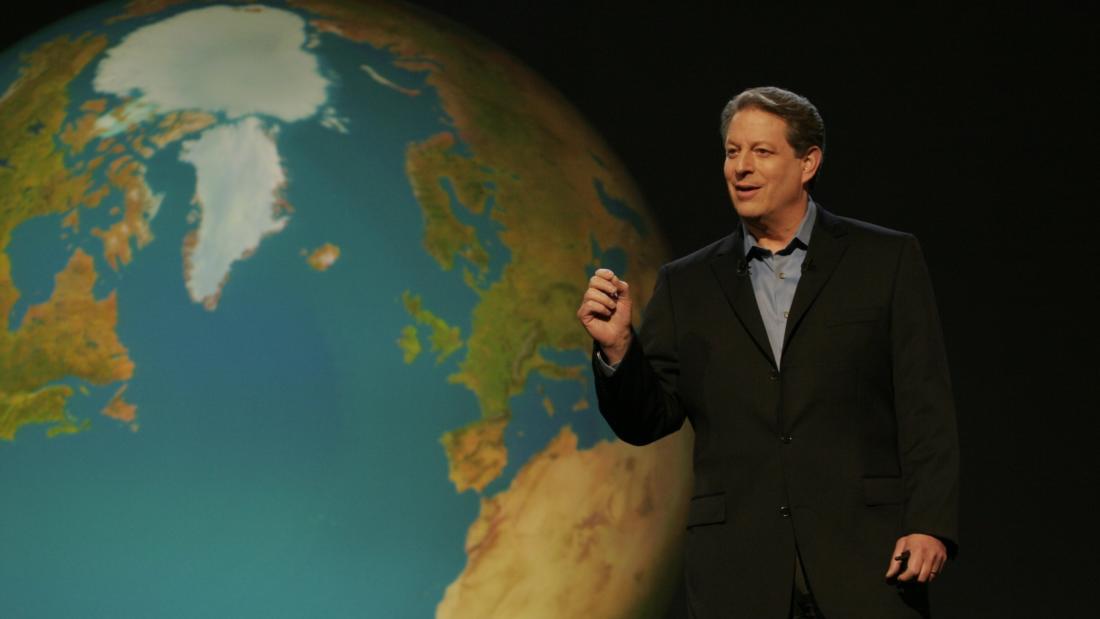 2017
with
Dr. Janice Greene
Professor, Department of Biology, Missouri State University
and
Dr. Alexander Wait
Professor, Department of Biology, Missouri State University
An Inconvenient Truth—

The Continuing Crisis of Climate Change
Program Description
A discussion of what has changed (and what has not) since the groundbreaking movie was released 10 years ago.
Film Synopsis
Filmmaker Davis Guggenheim follows Al Gore on a lecture circuit, as the former presidential candidate campaigns to raise public awareness of the dangers of global warming and calls for immediate action to curb its destructive effects on the environment.
Humanity is sitting on a time bomb. If the vast majority of the world's scientists are right, we have just 10 years to avert a major catastrophe that could send our entire planet's climate system into a tailspin of epic destruction involving extreme weather, floods, droughts, epidemics, and killer heat waves beyond anything we have ever experienced — a catastrophe of our own making. Winning two Academy Awards for Best Documentary Feature and Best Original Song, An Inconvenient Truth offers a look at former Vice President Al Gore's commitment to expose the myths and misconceptions that surround global warming and inspire actions to prevent it.
About the Speaker
Dr. Janice Greene is a professor in the Department of Biology at Missouri State University. Her research interests include various aspects of science and especially environmental education, i.e., assessing knowledge and attitudes, teacher training, and development and evaluation of education programs. Her second area of interest includes human aspects of natural resource management such as attitudes that influence management policy. Dr. Greene received her PhD in wildlife and fisheries sciences from Texas A&M University.

Dr. Alexander Wait is a professor in the Department of Biology at Missouri State University. His research interests include the physiological ecology of plants, plant-animal interactions, and plant community dynamics on islands. Dr. Wait's current research focuses on the effects of allochthonous inputs on plant communities on islands (particularly islands in the Gulf of California); the effects of nitrogen availability on leaf development, insect attack, and compensatory growth in wild and crop plants; and tree seedling physiology and demography in Ozark forests. He received his PhD in biology from Syracuse University and the Institute of Ecosystem Studies.