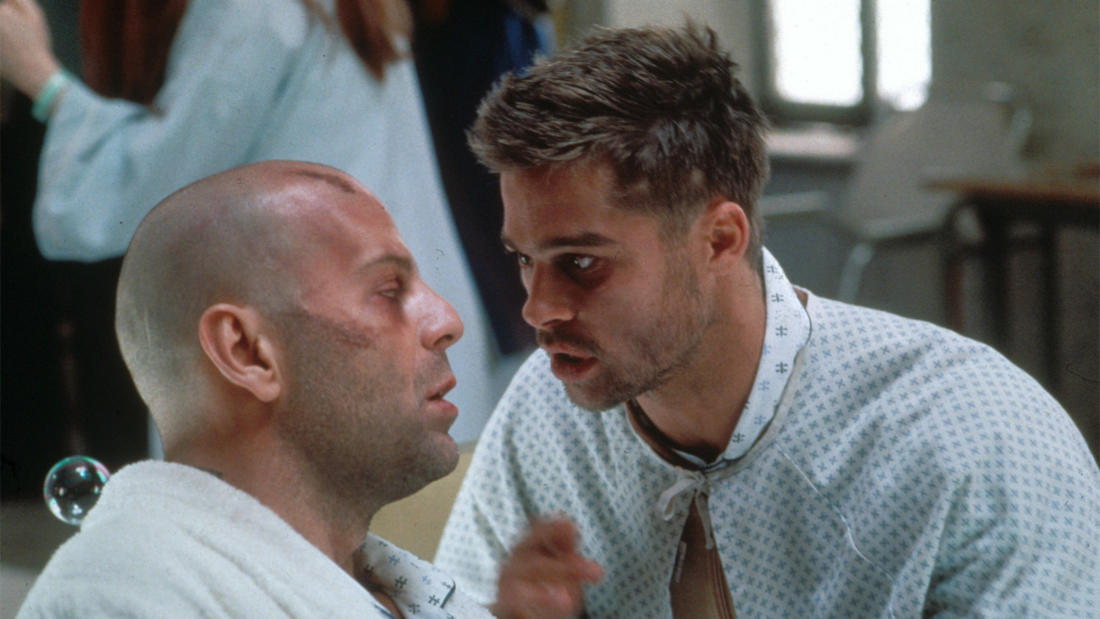 2017
with
Dr. Julian Jenkins
Vice President of Innovation Performance and Technology, GSK Pharma R&D
12 Monkeys—

The Dangers of Infectious Disease
Program Description
A discussion of infectious diseases.

Film Synopsis
In a future world, a convict is sent back in time to gather information about the man-made virus that wiped out most of the human population on the planet.
In a post-apocalyptic future devastated by disease, convicted criminal James Cole (Bruce Willis) is given the chance to erase his record by traveling back to the past to investigate the origins of a virus that wiped out nearly all of the Earth's population decades earlier. But when Cole is mistakenly sent to the wrong year, he is arrested and hospitalized in a mental institution, where he meets a psychiatrist (Madeline Stowe), who is initially convinced he's insane, and a patient (Brad Pitt) with links to a radical group that may have unleashed the deadly virus. Part psychological thriller, part apocalyptic drama, Terry Gilliam's riveting drama combines intricate storytelling, visual ingenuity, and stellar performances.
About the Speaker
Dr. Julian Jenkins is vice president, and head of Innovation, Performance and Technology within the clinical platform in GSK Pharma R&D, and is the medicine development leader for a late stage anemia project. Previous roles in discovery and development have included leadership of clinical development organizations and projects from candidate selection to market. Prior to working at GSK, Dr. Jenkins worked for 7 years in clinical virology laboratories at research and diagnostic laboratories in London. He has published in the areas of infectious disease and hematology drug development. Dr. Jenkins is a native of South Wales, and has a PhD from University of Nottingham Medical School in the UK.