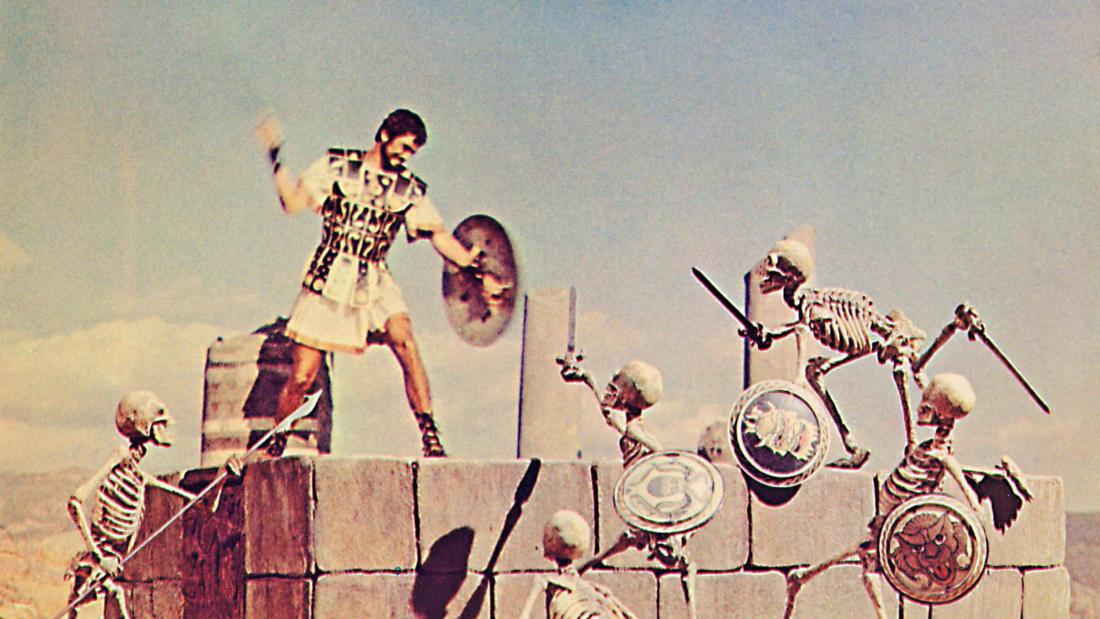 2017
with
Georgina Hayns
Creative Supervisor and Puppet Fabricator, Laika Animation Studio
Jason and the Argonauts—

The Genius of Ray Harryhausen (Double Feature)
Program Description
A look at the magical mechanical genius of Ray Harryhausen, and an exploration of classic techniques in stop motion animation and how animators today combine technical and creative skills to build puppet armature.
Film Synopsis
The legendary Greek hero leads a team of intrepid adventurers in a perilous quest for the legendary Golden Fleece.
After saving the life of his royal father's usurper, Pelias (Douglas Wilmer), whom he fails to recognize, Jason (Todd Armstrong) is encouraged by the conniving murderer to begin a quest in search of the Golden Fleece. In doing so, Pelias hopes for Jason's death to thwart the prophecy that he will reclaim the throne. The voyage is replete with battles against harpies, a giant bronze Talos, a hydra, and an animated skeleton army.
About the Speaker
Georgina Hayns has worked in all aspects of puppet fabrication for stop-motion films for over 20 years and at Laika Studios since 2006. She has worked on the films The Boxtrolls, ParaNorman, Coraline, Mars Attacks!, Periwig Maker, and Corpse Bride, as well as the TV series Bob the Builder.