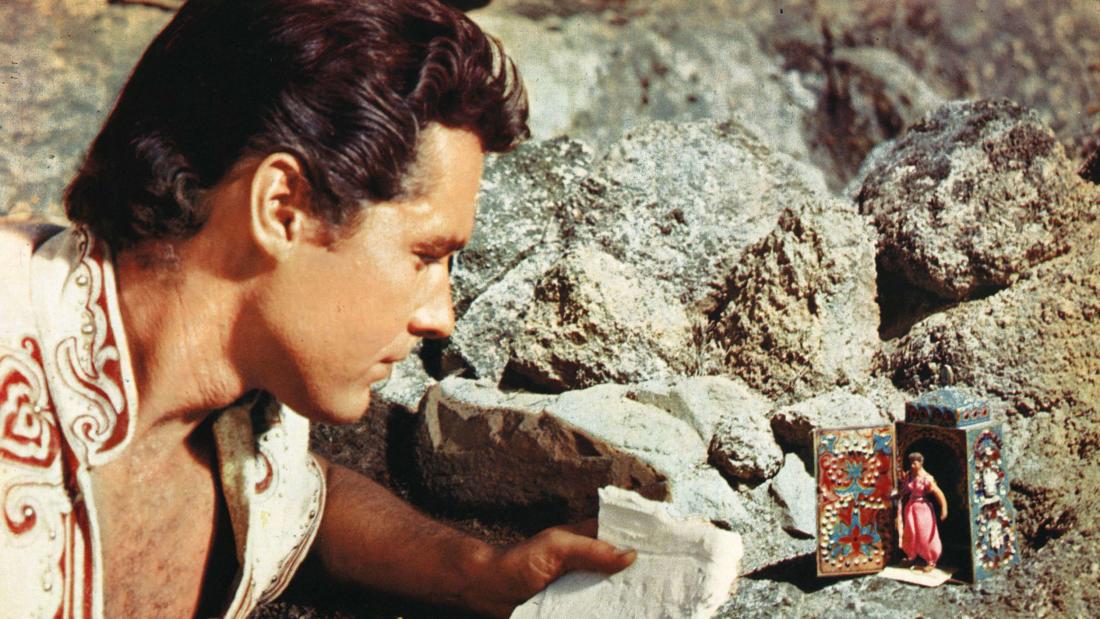 2017
with
​Georgina Hayns
Creative Supervisor and Puppet Fabricator, Laika Animation Studio
The 7th Voyage of Sinbad—

The Genius of Ray Harryhausen (Double Feature)
Program Description
A look at the magical mechanical genius of Ray Harryhausen, and an exploration of classic techniques in stop motion animation and how animators today combine technical and creative skills to build puppet armature.
Film Synopsis
When a princess is shrunken by an evil wizard, Sinbad must undertake a quest to an island of monsters to save her and prevent a war.
Sailing to Baghdad after a narrow escape from the monster island of Colossa, the wedding plans of legendary hero Sinbad (Kerwin Mathews) and Princess Parisa (Kathryn Grant) are spoiled by the scheming sorcerer Sokurah (Torin Thatcher). In return for his previous help with the cyclops on Colossa, Sokurah demands that Sinbad retrieve a lamp he lost on the island. When Sinbad refuses, the conjurer shrinks Parisa, forcing the sailor and his crew back to the high seas in order to save her.
About the Speaker
Georgina Hayns has worked in all aspects of puppet fabrication for stop-motion films for over 20 years and at Laika Studios since 2006. She has worked on the films The Boxtrolls, ParaNorman, Coraline, Mars Attacks!, Periwig Maker, and Corpse Bride, as well as the TV series Bob the Builder.