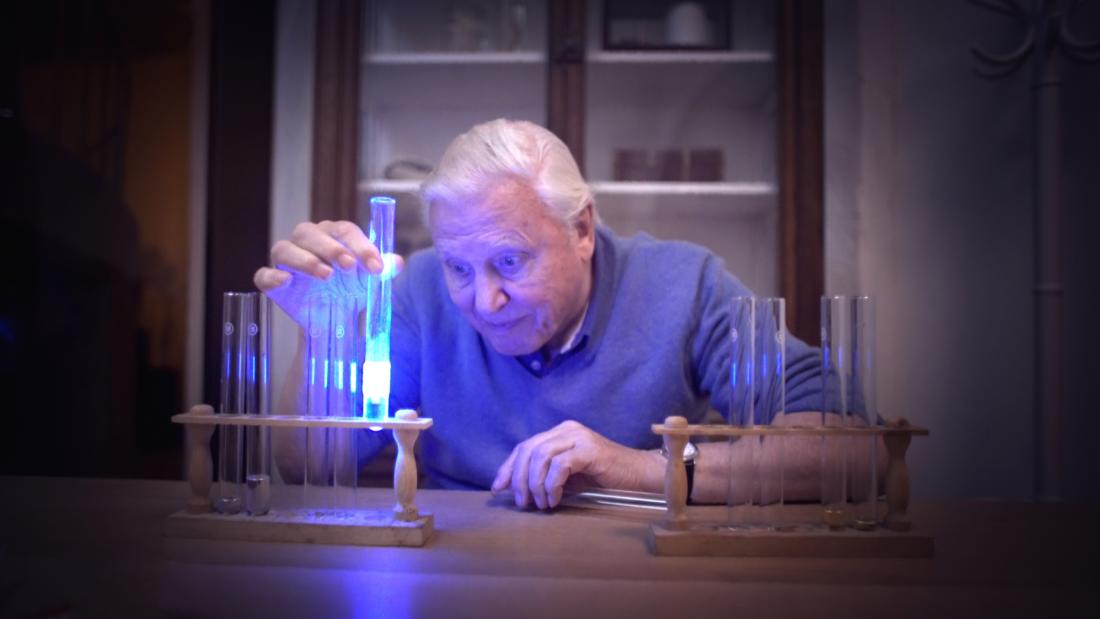 2017
with
Dr. Melissa Franklin
Mallinckrodt Professor of Physics, Harvard University
and
Dr. Thomas Levenson
Professor of Science Writing and Director of the Graduate Program in Science Writing, MIT
and
Dr. Neil Losin
Filmmaker, Vulcan and the Power of Ideas
and
Dr. Nate Dappen
Filmmaker, Vulcan and the Power of Ideas
and
Julia Cort
Executive Producer, NOVA: Making North America
and
Evan Hadingham
Senior Science Editor, NOVA
and
Ivo Filatsch
Executive Producer, David Attenborough's Light On Earth
and
Anna Rothschild
Producer, Gross Science
AAAS Science and Film Showcase—

The Power of Ideas
Program Description
The event featured clips from each film, conversation with the filmmakers and scientists, and audience questions.
Film Synopsis
Meet the scientists and filmmakers behind five award-winning science films at the American Association for the Advancement of Science (AAAS) 2016 Science Film Showcase. The event features clips from each film, conversation with the filmmakers and scientists, and audience questions.
Vulcan and the Power of Ideas (2016)
Vulcan is a fascinating planet that doesn't exist. MIT professor of science writing Tom Levenson and Harvard physicist Melissa Franklin reveal how the power of an idea can shape the currents of thought, and sometimes lead researchers down the wrong path.

NOVA: Making North America (2015)
In this three-part NOVA series, Smithsonian paleontologist Kirk Johnson explores how the continent was shaped—and how it shaped us.

Second Century Stewardship: Science Beyond the Scenery at Acadia National Park (2016)
Produced and narrated by business entrepreneur and conservationist David Shaw, this film explores the Acadia's stunning landscapes and how science will shape the wise stewardship of this and other national treasures.

David Attenborough's Light On Earth (2016)
Sir David Attenborough and a team of the world's leading scientists and deep-sea explorers take viewers on a quest to reveal the secrets of bioluminescence, or living lights.

Gross Science (2014–)
This series is as entertaining and informative as it is disgusting—which is saying a lot! Each week, host Anna Rothschild presents bizarre stories from the slimy, smelly, creepy world of science.
About the Speaker
Dr. Melissa Franklin is the Mallinckrodt Professor of Physics at Harvard University. She is an experimental particle physicist who is working on studies of hadron collisions produced by the Fermi National Accelerator Laboratory with the Collider Detector Facility (CDF) and the ATLAS experiment at the Large Hadron Collider (LHC). She works in a collaboration of over 600 international physicists who discovered the top quark at CDF, and 3,000 physicists at ATLAS where she studies particle interactions and symmetries at the highest energies now available worldwide when the accelerator turns on this fall. Dr. Franklin, born and raised in Canada, received her BSc from the University of Toronto and her PhD from Stanford University. She worked as a postdoctoral fellow at Lawrence Berkeley Lab, an assistant professor at the University of Illinois in Champagne/Urbana and was a Junior Fellow in the Society of Fellows at Harvard, before joining the Harvard faculty in 1989 and becoming the first female tenured faculty member in the department of physics in 1992.

Dr. Thomas Levenson is professor of science writing at MIT. He heads the Graduate Program in Science Writing there. Dr. Levenson has written four books on science and the history of science: Newton and the Counterfeiter (2009), Einstein in Berlin (2003), Measure for Measure: A Musical History of Science (1994), and Ice Time: Climate Science and Life on Earth (1989), and his work has been translated into six languages besides English. He has also produced, directed, written, and/or executive produced several science documentaries, most recently the PBS mini-series Origins, (2004 – E. P.) and the "Back to the Beginning" episode in that series (written, produced, and directed), for which he received the 2005 National Academies Communication Award. Prior to Origins, Dr. Levenson produced the "Dome" episode in the Public Broadcasting Service series Building Big, hosted by David Macaulay, honored by a 2001 George Foster Peabody Award. He blogs at The Inverse Square Blog and Balloon Juice, and his short-form writing has appeared in a wide range of newspapers, magazines, and digital publications. Dr. Levenson earned his bachelor's degree in East Asian Studies from Harvard.

Dr. Neil Losin is an award-winning photographer, filmmaker, and writer based in Miami, FL. He has been using photography and video to tell science, natural history, conservation, and adventure stories for more than a decade. His images have won top honors in international photo competitions and have been published in dozens of books and magazines worldwide. Dr. Losin earned his PhD from UCLA's Department of Ecology and Evolutionary Biology in 2012, studying the ecology, evolution, and behavior of invasive Anolis lizards in Florida and the Caribbean.
He co-founded Day's Edge Productions with Dr. Nate Dappen in 2012 to bring science and conservation stories to broad public audiences through creative visual media. Together, the two produce multimedia stories for academic and nonprofit clients, including National Geographic, World Wildlife Fund, Smithsonian Channel, National Science Foundation, California Academy of Sciences, Harvard University, the Howard Hughes Medical Institute, and others. They also teach science communication skills to fellow scientists through immersive workshops.

Dr. Nate Dappen is an award-winning photographer and filmmaker based in New Jersey. His images, films, books, and other projects have been featured by organizations and publications like National Geographic, Vogue, The Washington Post, Scientific American, The Guardian, The World Wildlife Fund, and many others. Along with Dr. Neil Losin, he founded the award-winning production company Day's Edge Productions. Dr. Dappen is an affiliate member of the International League of Conservation Photographers (iLCP), was Collegiate Scholar of the North American Nature Photography Association, and is a Fellow National member of the Explorers Club.
Dr. Dappen studied photography and biology at the University of Colorado, Boulder. For the last decade he has worked professionally photographing every kind of shoot imaginable — from weddings and other events to travel, portraits, adventure, and wildlife. For the last six years, he has focused primarily on creating science, nature, conservation, and adventure-themed media.
In 2012, he got his PhD in evolution and ecology from the University of Miami and continues to collaborate with scientists on science and media projects both here in the United States and abroad.
Dr. Dappen has spent more than a decade of his life abroad, living in places like Kenya, Spain, Italy, and Costa Rica. He speaks three languages fluently (English, Spanish, and Italian). His time abroad and his scientific background strongly influence the types of projects he is involved in and way he approaches these projects. In addition to working on a variety of projects Dr. Dappen also teaches photography and filmmaking.

Julia Cort is the deputy executive producer for NOVA, PBS' flagship science series. Since joining the WGBH Science Unit, Cort has contributed to more than 90 films, including Making North America, The Fabric of the Cosmos, Smartest Machine on Earth and Chasing Pluto. She played a key role in developing and producing NOVA's award-winning sister series, NOVA scienceNOW, and currently serves as executive producer of the new mini-series NOVA Wonders. In her quest to make complex science accessible to all, she has traveled deep underground to investigate the hunt for dark matter, been blindfolded and led to secret diamond-making factories, waded into leech-infested swamps, and attempted to re-create the technological feats of ancient Egyptian engineers. She is a recipient of the George Foster Peabody Award, the National Academies Keck Communication Award, the AAAS Science Journalism Award, the American Institute of Physics Science Writing Award, the National Association of Science Writers Science in Society Award and the News & Documentary Emmy.

Evan Hadingham is the senior science editor at NOVA. He published his first book on early aviation as a teenager. He then developed a strong interest in archaeology and acquired a master's degree in prehistory and archaeology from Sheffield University in England. His feature articles on the archaeology of Egypt, China, Greece, and the Americas have appeared in magazines like The Atlantic Monthly, Smithsonian, Discover, and Reader's Digest. His books include Lines to the Mountain Gods, Early Man and the Cosmos, Secrets of the Ice Age, and The Fighting Triplanes. In 1986, Hadingham was a Macy Fellow in Broadcast Journalism at WGBH-TV in Boston and became the science editor for NOVA in 1988. From 1995 to 1998, Hadingham was the co-executive producer for the Discovery Channel's series Discover Magazine. Returning to NOVA in 1998 as senior science editor, Hadingham resumed responsibility for the science content of all NOVA's original documentaries and co-productions. He is involved at every step from development through final script writing. Among the shows he has produced for NOVA are Search for the First Americans, Who Killed the Red Baron?, and Decoding Nazi Secrets.

Ivo Filatsch is a director, producer, and writer, whose credits include David Attenborough's Light On Earth, Terra Mater, and Universum.

Anna Rothschild is the creator of Gross Science, a YouTube series from NOVA and PBS Digital Studios. She is also a multimedia producer and science journalist. In 2016, she was awarded the AAAS Kavli Gold Award for Children's Science News. Rothschild also received the American Institute of Physics' 2012 Science Communication Award for New Media, and their 2015 award for Broadcast/New Media. She has a bachelor's degree in biology from Brown University, and a master's in science journalism from NYU.