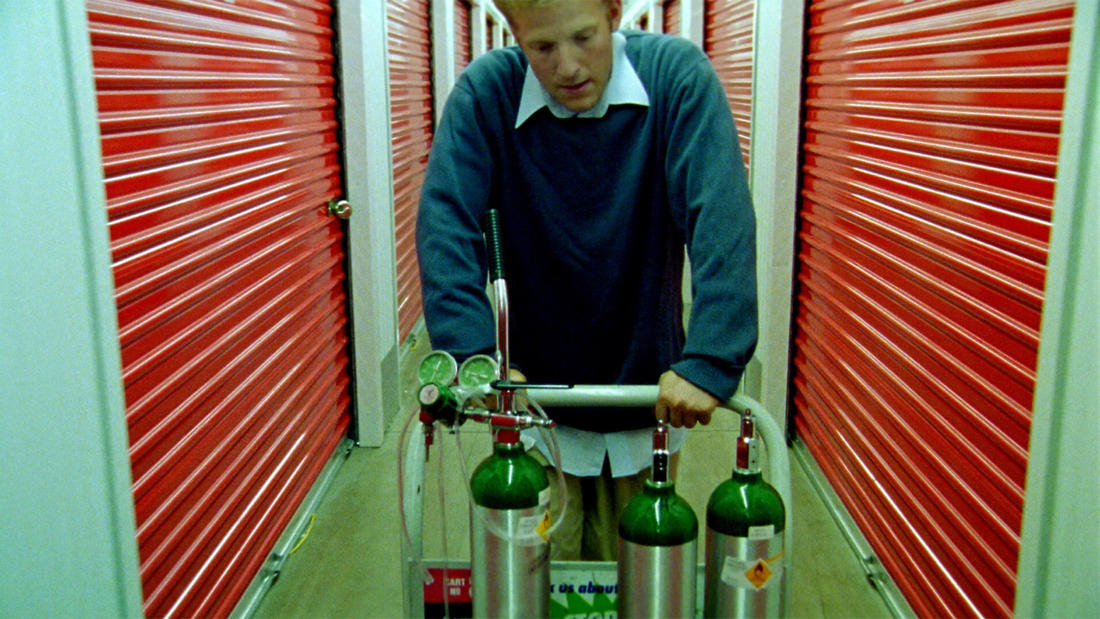 2017
with
Joshua Colwell
Assistant Director of the Florida Space Institute; Associate chair of the Department of Physics, University of Central Florida; Host, "Walkabout the Galaxy" podcast
Primer—

The science behind Primer
Program Description
Planetary scientist discusses the real physics behind the film Primer.
Film Synopsis
Four friends and fledgling entrepreneurs, knowing that there's something bigger and more innovative than the different error-checking devices they've built, wrestle over their new invention.
Two friends (Shane Carruth, David Sullivan) invent a form of time travel, and though they think they are being smart about using it, within just five days, selfishness and shortsightedness lead them to create so many overlapping timelines that they lose control of themselves, their friendship, and the technology.
About the Speaker
Dr. Josh Colwell is a planetary scientist and professor of physics at the University of Central Florida. Since 2011 he has been Associate Chair of the Department of Physics and Assistant Director of the Florida Space Institute. He received his Ph.D. in Astrophysical, Planetary, and Atmospheric Sciences from the University of Colorado, Boulder.
His research interests are in the origin and evolution of the solar system with a particular emphasis on small bodies in the solar system. He studies the structure and dynamics of Saturn's rings with data from the Cassini spacecraft that orbited Saturn from 2004-2017, dynamics of interplanetary and circumplanetary dust, and leads an experimental program on the early stages of planet formation and collisional evolution of planetary ring systems.
Dr. Colwell leads the Center for Microgravity Research which conducts fundamental research enabled by microgravity and develops payloads for flight on suborbital rockets, parabolic airplane flights, drop towers, and the International Space Station.
His other scientific endeavors include studies of the thermal evolution of comets, the capture of interplanetary dust by planetary magnetospheres, and electrostatic transport of dust on planetary surfaces. He has authored or co-authored more than 100 technical papers, given numerous public talks and lectures, won four NASA Group Achievement Awards, two UCF Research Incentive Awards, Excellence in Undergraduate Teaching, and a UCF Luminary Award.
Dr. Colwell was a comet advisor for, and actor in, the Dreamworks picture "Deep Impact". He hosts and produces the podcast "Walkabout the Galaxy", an entertaining survey of the latest news and developments in space science and exploration. His daughter succeeds and exceeds him as an actor in Hollywood.