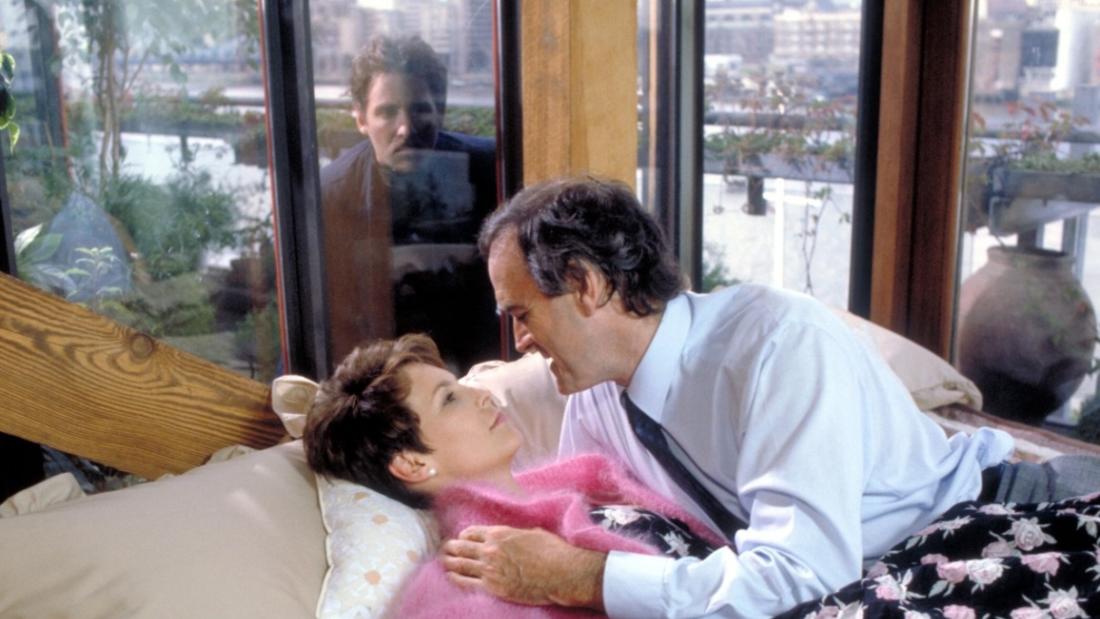 2017
with
Dr. Catherine Dulac
Professor of Molecular and Cellular Biology, Harvard University; Investigator, Howard Hughes Medical Institute
A Fish Called Wanda—

The Science of Attraction
Program Description
A discussion of the science of attraction, and all those microscopic forces that go to work when we fall in love.
Film Synopsis
In London, four very different people team up to commit armed robbery, then try to doublecross each other for the loot.
Diamond-loving American Wanda (Jamie Lee Curtis) has come to London with her demented, self-loving, and Nietzsche-quoting boyfriend Otto (Kevin Kline) in the hopes of pulling off an armed diamond heist. The couple team up with two Brits, George (Tom Georgeson) and Ken (Michael Palin), a stuttering animal lover who plots to kill his annoying elderly neighbor but keeps knocking off her little dogs, much to his sorrow. After the heist, the conspirators turn on one another in an attempt to keep the loot for themselves, which for Wanda means cozying up to George's lawyer, Archie (John Cleese). Nominated for three Academy Awards, and winning Best Supporting Actor for Kevin Kline, this farcical crime drama combines the zaniness of Monty Python with director Charles Crichton's wry humor in his signature final film.
About the Speaker
Dr. Catherine Dulac is a Howard Hughes Medical Institute Investigator, where she has been since 1997, and Higgins Professor of Molecular and Cellular Biology at Harvard University. She is best known for her research on the molecular biology of pheromone signaling in mammals. Her work explores how neural circuits of the mouse brain control instinctive behavioral responses such as parenting, aggression, and mating.
Dr. Dulac grew up in Montpellier, France, and graduated from the Ecole Normale Supérieure, Paris. She received her PhD from the University of Paris VI and College de France, where she studied the developmental mechanisms of neural differentiation. She then became a postdoctoral fellow at Columbia University, where she discovered the first family of mammalian pheromone receptors. She joined Harvard University in 1996, becoming a full professor in 2001 and serving as Chair of the Department of Molecular and Cellular Biology from 2007 until 2013.
Dr. Dulac is a member of the US National Academy of Sciences and the French Academy of Sciences, and a fellow of the American Academy of Arts and Sciences and the American Association for the Advancement of Science. She is a recipient of the Liliane Bettencourt Prize, the Richard Lounsbery Award, the National Academy's Pradel Research Award, and a Chevalier de la Légion d'Honneur.