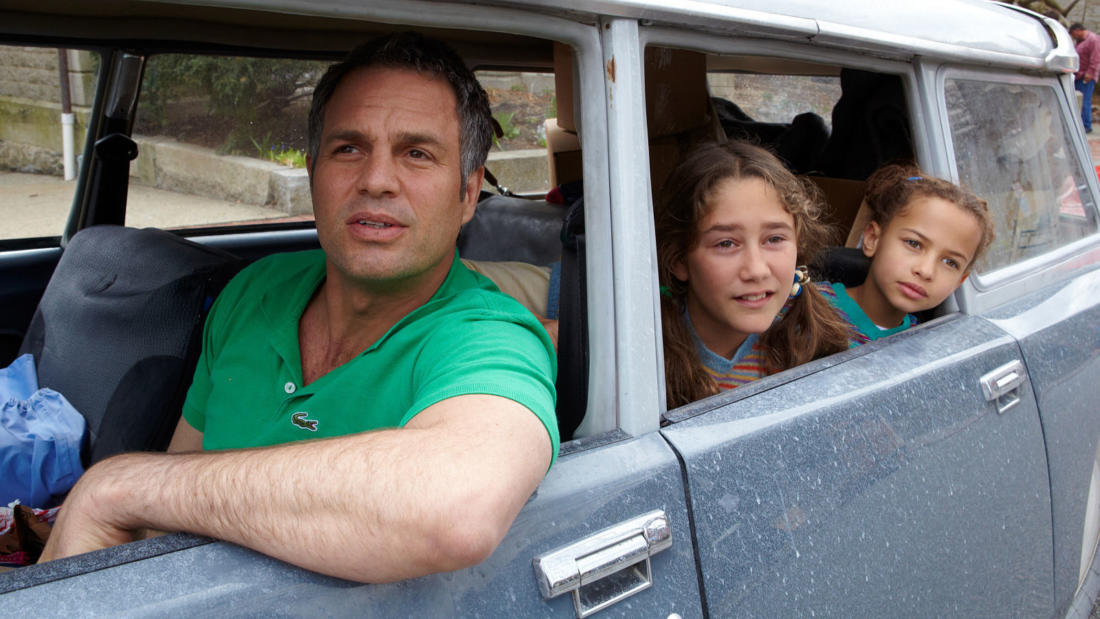 2017
with
Bernice A. Pescosolido
Distinguished Professor of Sociology, Indiana University; Director of the Indiana Consortium for Mental Health Services Research
Infinitely Polar Bear—

The struggles and triumphs of families affected by mental illness
Program Description
What does it mean to be "neuro-typical"...or not to be? Bernice A. Pescosolido, who works to improve mental health services, highlights the diversity of experiences contained in the states we define as mental illness and health.
Film Synopsis
In Boston, a bipolar father takes over sole responsibility for his two spirited daughters while his wife attends graduate school in New York.
Based on a true story, INFINITELY POLAR BEAR is a funny and heartbreaking portrait of the many unexpected ways in which parents and children save each other.

While most fathers spend their days at work, Cam Stuart (Mark Ruffalo) is more likely to be found mushroom-hunting, cooking elaborate meals, or working on one of his many half- completed projects. His family's wealth keeps his family just barely afloat, while Cam struggles to live with manic depression. When Cam has a manic breakdown that lands him in a mental hospital, his wife Maggie (Zoe Saldana) and their two young daughters, Amelia and Faith, are forced to leave their house in the country and move into a cramped apartment in Cambridge, where Maggie tries to find a decent job, with no luck.
Broke, stressed, and overwhelmed, Maggie applies to business school and is accepted to Columbia University's MBA program. Seeing this as her chance to build a better life for their daughters, Maggie asks Cam to become the primary caregiver for the girls while she completes her degree in New York. After all, routine is what the doctor ordered and the girls miss their dad. Cam agrees, hoping to rebuild his family. But the two spirited girls are not interested in making things easy for him.
With Maggie away in New York, Cam quickly realizes that he's in over his head. Over the course of the next 18 months, as Maggie rushes to complete her degree, he learns, through trial and a lot of error, how to take care of his precocious daughters as well as himself. After years of struggling to find his place in the world, Cam may finally have found where he fits in.
Photo courtesy of PHOTOFEST
About the Speaker
Bernice A. Pescosolido is Distinguished Professor of Sociology at Indiana University and Director of the Indiana Consortium for Mental Health Services Research. Professor Pescosolido received a B.A. from the University of Rhode Island in 1974 and a Ph.D. from Yale University in 1982. She has focused her research and teaching on social issues in health, illness, and healing. Pescosolido's research agenda addresses how social networks connect individuals to their communities and to institutional structures, providing the "wires" through which people's attitudes and actions are influenced. This agenda encompasses three basic areas: health care services, stigma, and suicide research. In the early 1990s, Pescosolido developed the Network-Episode Model which was designed to focus on how individuals come to recognize, respond to the onset of health problems, and use health care services. Specifically, it has provided new insights to understanding the patterns and pathways to care, adherence to treatment and the outcomes of health care.