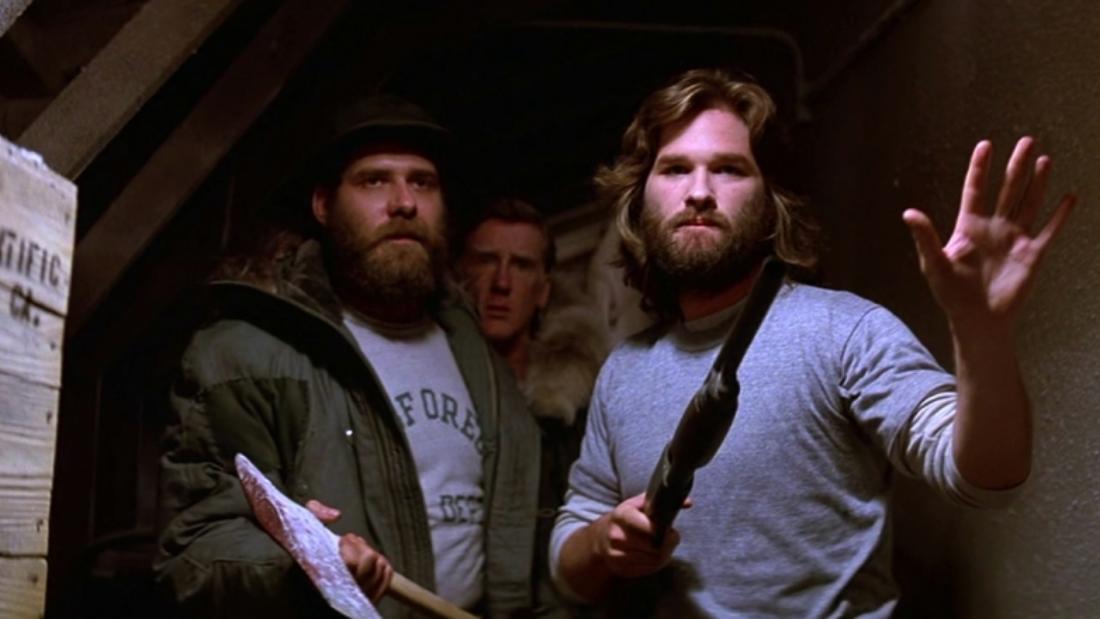 2017
with
David Toomey
Professor of English, UMass Amherst; Author of Weird Life: The Search For Life That Is Very, Very Different From Our Own
The Thing—

Weird Life: Extremophiles
Program Description
Extremophiles are organisms that flourish in extreme conditions detrimental to most life on Earth—thriving on the hydrogen sulfide spewing from hydrothermal vents, for example, or in the core of the Chernobyl nuclear reactor. Science writer and professor David Toomey will introduce some of these animal extremists and discuss what they can tell us about the origins of life on Earth and why finding them matters.
Film Synopsis
Scientists in Antarctica are confronted by a shape-shifting alien that assumes the appearance of the people it kills.
In remote Antarctica, a group of American research scientists are disturbed at their base camp by a helicopter shooting at a sled dog. When they take in the dog, it brutally attacks both human beings and canines in the camp and they discover that the beast can assume the shape of its victims.
A resourceful helicopter pilot (Kurt Russell) and the camp doctor (Richard Dysart) lead the camp crew in a desperate, gory battle against the vicious creature before it picks them all off, one by one.
About the Speaker
David Toomey holds a Ph.D in English Literature from the University of Virginia, where his dissertation was Dreams of Different Things: The Experience of Schizophrenia as Represented in Journals, Clinical Accounts and Fiction of the Modernist Period. With Janine Solberg, he is co-director of the English Department's Professional Writing and Technical Communication Program. He regularly teaches courses within the program, as well as the undergraduate courses Advanced Expository Writing, Early British Literature and Culture, and Bible Myth, Literature & Society. He has taught the graduate seminars Cosmological Revolutions and 17th and 18th Century British Literature, Darwin, Freud, Einstein and Literary Culture, and The Bible as Literature.
His most recent writing may be categorized as science for lay audiences. His book Weird Life: the search for life that is very, very different from our own (W.W. Norton, 2013) was longlisted for the 2014 PEN/E.O. Wilson Literary Science Writing Award, shortlisted for Physics World Book of the Year for 2013, and named an "Editor's Choice" by the New York Times Sunday Book Review. It appeared in Spanish translation from Biblioteca Buridán in 2015 and Japanese translation from Hakuyosha Publishing in 2016.