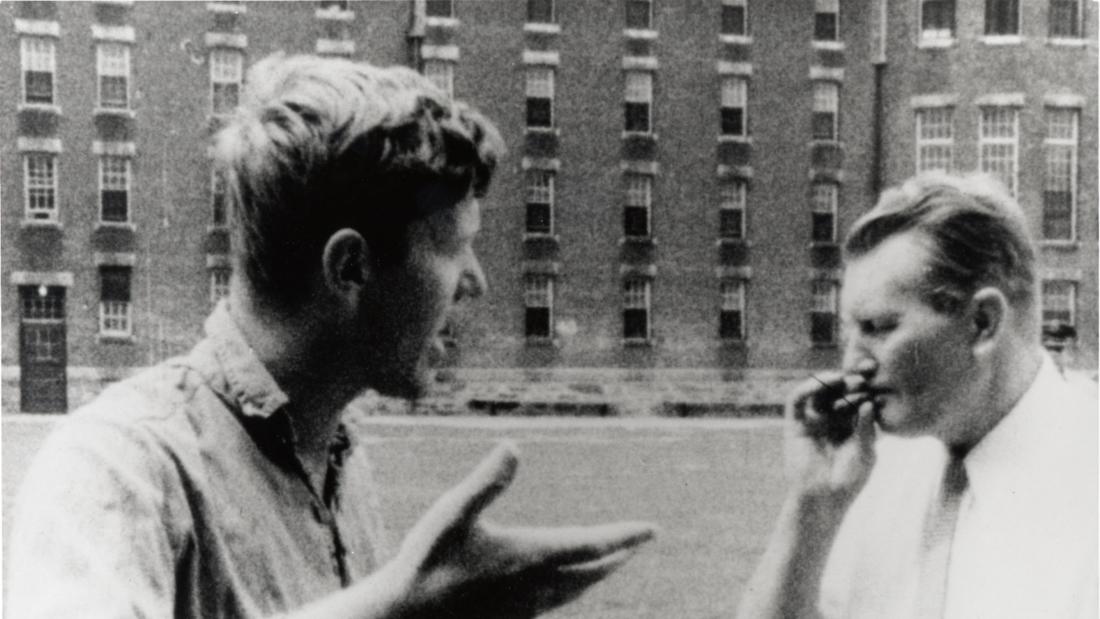 2017
with
Dr. Patricia Harrison-Monroe
Director of EPIcenter (Early Psychosis Intervention Center), University of Arizona
Titicut Follies—

Then and Now: The Evolution of Mental Health Care in America
Program Description
A discussion of the history of mental institutions and the progress that has been made in offering assistance to the mentally disabled community, while emphasizing the need for changing the stigma that often hinders the access to care and rehabilitation efforts.
Film Synopsis
A look inside the Massachusetts Correctional Institution in Bridgewater where people stay trapped in their madness.
Frederick Wiseman made his documentary debut with this controversial 84-minute survey of conditions that existed during the mid-'60s at the State Prison for the Criminally Insane in Bridgewater, Massachusetts. The film goes behind the walls to show stark and graphic images exposing the treatment of inmates by guards, social workers, and psychiatrists. Made in 1967, the film was censored for nearly 25 years, but was eventually released to the general public and is considered a groundbreaking landmark in the history of social justice documentary filmmaking.
About the Speaker
Dr. Patricia Harrison-Monroe has been on faculty with the College of Medicine in the Department of Psychiatry at the University of Arizona for the past 10 years and currently serves as director of community outreach and clinical development as well as director of the Early Psychosis Intervention Center (EPICenter). Dr. Harrison-Monroe is an active member of the community and serves on numerous committees and boards, including the Pima County Crime Victims Compensation Board and the Pima County Domestic Violence Fatality Review Board. She was recently honored as one of the 25 most influential African Americans in Arizona, is a member of the College of Medicine Faculty Diversity Advisory Committee, and serves on various UAHN committees to address community health needs. Prior to moving to Tucson in 2002, she was assistant commissioner with the New York City Department of Mental Health. In that role, her responsibilities included oversight of behavioral health services in two of New York City's boroughs, and the development of culturally and linguistically relevant services to reflect the needs of significantly diverse populations. She was also honored for her service in the aftermath of the World Trade Center disaster. Dr. Harrison-Monroe holds a doctoral degree in clinical psychology from Columbia University.