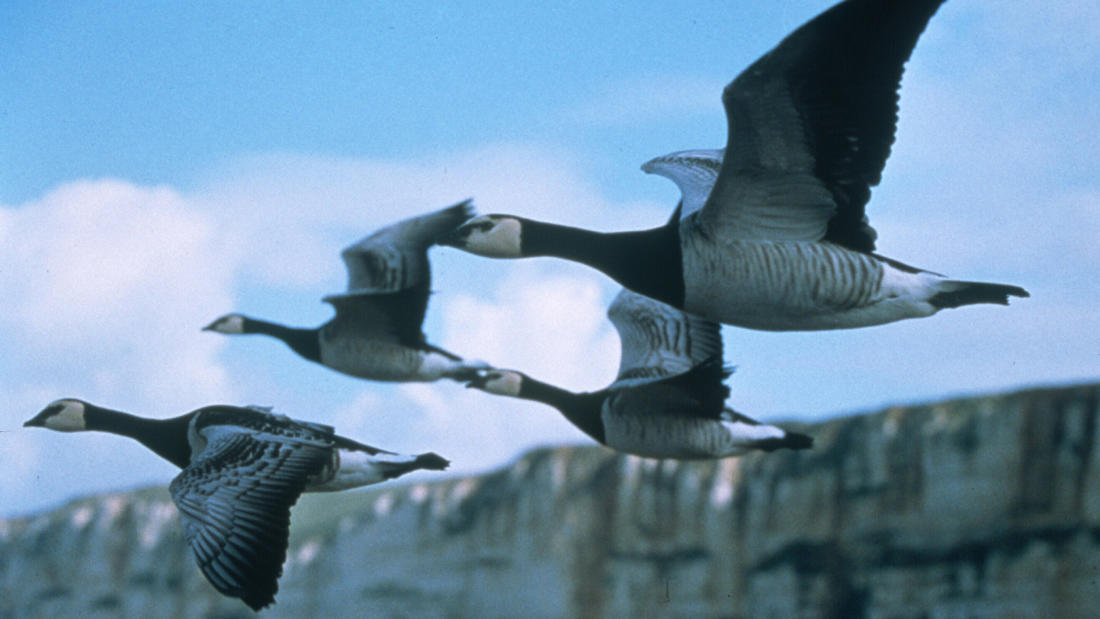 2017
with
Dan Ziomek
Birdwatcher; Nursery Manager, Hadley Garden Center
Winged Migration—

Unlocking the Mysteries of Bird Migration
Program Description
A discussion on the complexities of bird migration. Part of Science on Screen Junior.
Film Synopsis
A documentary on the migratory patterns of birds, shot over the course of several years on all seven continents.
This documentary presents an epic portrait of winter bird migration. Filmed on all seven continents over the course of several years, the footage is brought together into one portrait of a journey that is uniformly arduous for all kinds of different birds. These long and often torturous treks are a matter of survival. Along the way, the birds face dangers both large and small, from man-made waste to a group of hungry crabs. The search for food, good weather, and a place to hatch their young takes this annual cycle of stamina across continents and oceans.
About the Speaker
Dan Ziomek has a love for plants and a passion for birding. As the nursery manager at the Hadley Garden Center for 25 years, he enjoys teaching people about plants. His interest in birding was nurtured through Hitchcock Center classes with Steve Stanne and he currently hosts a daily radio segment dedicated to teaching the public about the birds in our backyards.